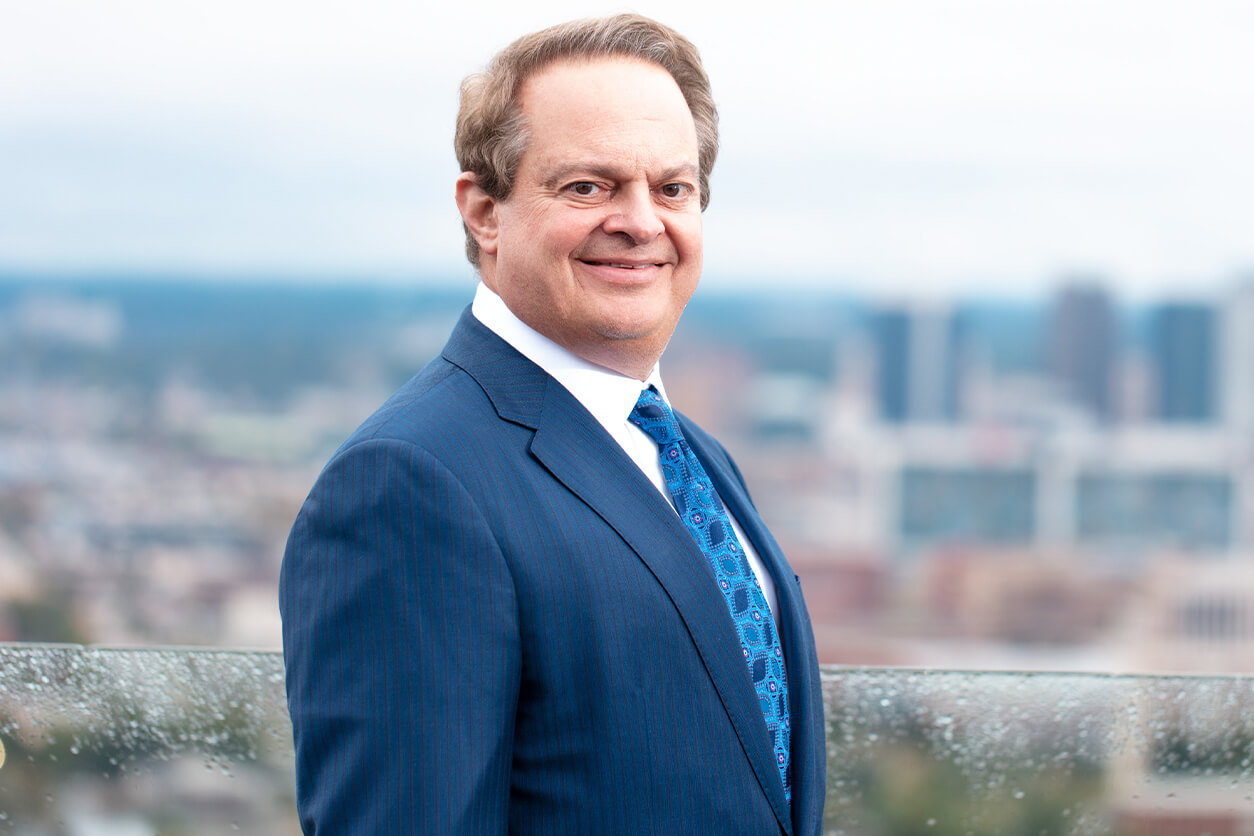 As a triple board-certified facial plastic surgeon who has dedicated three decades of his professional career to applying, advancing, and perfecting his craft, Dr. Daniel E. Rousso is an internationally renowned expert in the world of aesthetics.
Yet to a patient or layperson who doesn't spend their time tracking the aesthetic industry and its acronyms, understanding just how good or how qualified, respected, and awarded a plastic surgeon actually is can be difficult.
And what does "board-certified" mean exactly? Isn't anyone who can do facial work technically an "expert in facial plastic surgery"?
Unfortunately not and, in fact, very far from it. Anyone in the United States with a medical license may legally perform plastic surgery—whether board-certified, highly experienced, fellowship-trained or not.
Some dermatologists offer mini facelifts. Some self-proclaimed "board-certified cosmetic surgeons" have no actual training in a surgical discipline!
("Board-certified cosmetic surgeon" is vastly different from "board-certified plastic surgeon," as the American Board of Plastic Surgery is the only official ABMS board that certifies plastic surgeons, while the American Board of Facial Plastic & Reconstructive Surgery—of which Dr. Rousso is a diplomate—certifies facial plastic surgeons.)
Not all licensed medical providers are guilty of "white-coat deception," yet with patients typically expecting that anyone who would offer or advertise providing "plastic surgery," there is oftentimes a disconnect between what a provider is alluding to and what the patient thinks he or she is actually getting.
Why credentials matter
Fundamental to all proven plastic surgery procedures is that they are as safe, as effective, and as aesthetically pleasing as the providing plastic surgeon makes them. Plastic surgery procedures aren't automated, nor are they done on an assembly line. Your surgeon's skill, safety profile, keen eye, and experience definitely matter! Definitely, definitely. They alone make the difference in the general quality and aesthetics of your results.
What sets Dr. Daniel E. Rousso apart
Triple Board Certification
Triple board certification is rare. Dr. Rousso underwent years of training and then produced the results necessary to satisfy three separate boards that were each comprised of peers with the very highest standards:
American Board of Facial and Reconstructive Surgery

American Board of Otolaryngology-Head and Neck Surgery

American Board of Hair Restoration
Castle Connolly's Regional Top Doctor for Seven Consecutive Years
For seven consecutive years, Dr. Daniel Rousso has been recognized by Castle Connolly as a top facial plastic surgeon in his region.
Regional Top Doctor 2021 (Feb 01, 2021)

Regional Top Doctor 2020 (Feb 01, 2020)

Regional Top Doctors 5th Anniversary (Apr 01, 2019)

Regional Top Doctor 2019 (Feb 01, 2019)

Regional Top Doctor 2018 (Feb 01, 2018)

Regional Top Doctor 2017 (Jan 01, 2017)

Regional Top Doctor 2016 (Jun 01, 2016)

Castle Connolly Top Doctor (Mar 12, 2015)
Accolades & Acknowledgements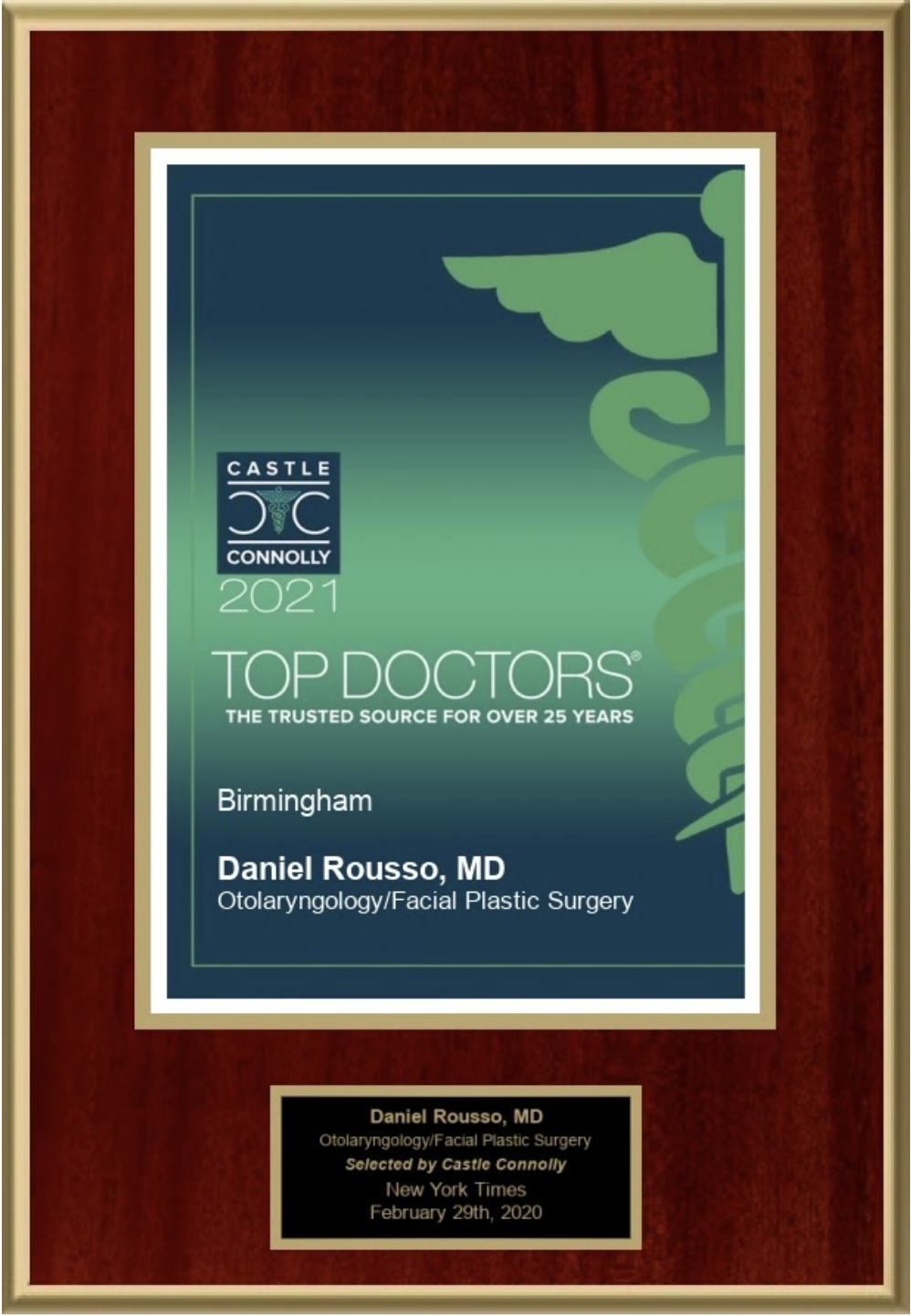 "Daniel Rousso, MD, Otolaryngology/Facial Plastic Surgery. Selected by Castle Connolly. | New York Times, February 29th, 2020" - TOP DOCTORS® The Trusted Source for Over 25 Years
Thirty Years of Hands-on Surgical Experience
Dr. Rousso has spent more than 30 years exclusively devoted to servicing thousands upon thousands of patients who desire to look more youthful and natural. Despite the patients who love him and the results he provides, Dr. Rousso has yet to rest on his laurels or cease trying to perfect and hone his craft even further.
Founder of a Private Practice Plastic Surgery Center
Beyond the skills required to perform intricate facial plastic surgeries, Dr. Rousso has also learned and applied the skills necessary to establish, open, operate and expand a private practice plastic surgery clinic: Rousso Facial Plastic Surgery Clinic. This leadership and foresight benefit both his surgical and non-surgical patients, who experience the well-oiled machine that is the practice today, and the caring, professional staff that make it a center of understanding, compassion, and excellence.
Prolific Author of Peer-Reviewed Literature
Dr. Rousso is the author or co-author of more than 10 peer-reviewed articles on plastic surgery, specifically in the fields of blepharoplasty, facelifts, and hair transplantation. He has also authored book chapters on these subjects to help preserve, advance, and teach the latest techniques in the field.