Medspas provide a luxurious haven for renewal, relaxation, and rejuvenation, with a variety of aesthetic treatments that are tailored to your unique wishes. From laser therapies to vein removal and skin tightening, our minimally invasive procedures at the Rousso Aesthetic Medical Spa restore your body, mind, and spirit in a cutting-edge, state-of-the-art practice environment.
Rousso Aesthetic Medical Spa Treatments
Facials – Facials can help keep your complexion radiant, fresh, and glowing, shaving off years from your perceived age. Whether you are seeking to cleanse, moisturize, exfoliate, repair, or replenish your complexion, we can create a personalized facial that meets your needs.
Dermaplane – If you are tired of a dull-looking, depleted complexion and you want to be rid of soft, vellus hairs, also known as "peach fuzz" then dermaplaning might be an ideal option for revitalizing your appearance. By gently removing the exterior layer of dead skin cells using a specialized device, dermaplaning helps renew your skin and brighten your countenance.
Microdermabrasion – This safe, effective treatment painlessly revives a healthy, youthful glow, improving your skin's texture and tone. Microdermabrasion carefully removes dead skin cells from the top layer of the complexion, smoothing away imperfections such as acne scarring. It is appropriate for any skin type.
Chemical Peels – Chemical peels are formulated according to your comfort level. There are light, medium, and deep peels, each designed to achieve your desired level of skin renewal. Chemical peels help to improve the skin's texture, reduce wrinkles and lines, combat acne scarring, and correct hyperpigmentation.
Intense Pulsed Light (IPL) – Using the potent power of light waves, IPL regenerates your natural supply of collagen and elastin, firming the skin while removing impurities. IPL is ideal for treating sun damage, hyperpigmentation, sun spots, and more. With IPL, there is no downtime, so you can return to your normal activities right away.
Laser Hair Removal – Laser hair removal is a less time-consuming, less painful alternative to traditional means of hair removal such as waxing, tweezing, shaving, and electrolysis. The process safely and gently destroys the hair follicles so that hairs cannot grow back. With just a quick, concentrated burst of laser energy, you can enjoy smoother, softer skin and enhanced self-confidence.
Laser Hand Rejuvenation – Aging hands can be embarrassing, but thanks to laser rejuvenation techniques, you can finally feel confident again performing everyday tasks and greeting others with a wave. Laser hand rejuvenation combats the lines, spots, wrinkles, and prominent veins that make the hands unsightly.
Ultherapy Ultrasonic Skin Tightening – Ultherapy harnesses the power of ultrasound energy to firm, tighten, and revitalize the skin. The gentle sound waves replenish the body's production of collagen, which smooths away imperfections and strengthens the complexion's underlying support structures.
Spider Vein Removal – Using our state-of-the-art Sciton BBL device, we are able to minimize the appearance of unsightly veins without damaging the healthy surrounding tissue. The veins are simply reabsorbed by the body over time while healthier cells emerge, leaving your skin clear, even, and youthful.
PRP Rejuvepen Microneedling (Twighlight Facial) – PRP (platelet-rich plasma) contains potent growth factors that regenerate the skin from within. By coupling PRP with the collagen-enhancing power of microneedling, the FDA-approved Rejuvepen is virtually unsurpassed in terms of providing superior anti-aging results.
Radio Frequency Microneedling (PiXel8) – The PiXel8-RF device emits stimulating radiofrequency energy to smooth, firm, and tighten aging contours. The microneedling process helps to increase blood flow and trigger collagen renewal in all skin types and tones.
Dermalinfusion Hydro-Therapy – This cutting-edge treatment exfoliates the top layer of damaged skin while hydrating and nourishing the complexion with customized serums. Dermalinfusion by Envy Medical removes debris, dirt, oil, makeup, toxins, and buildup to reveal a pristine new look you will love.
What are the benefits of medspa treatments?
Safe, non-surgical, and non-invasive

Little downtime or recovery required

Painless and relaxing

Quick treatment time

Improved appearance

Enhanced confidence

Natural-looking outcome
Who makes a good candidate for medspa treatments?
Anyone who desires to look and feel their best but who isn't quite ready for plastic surgery can enjoy medspa treatments to restore youthfulness and maximize the skin's potential. Medspa treatments are ideal for combating the signs of aging, correcting blemishes and imperfections, and offsetting environmental toxins, sun damage, and stress.
Introducing Mrs. Ashley Strickland - Esthetician
Mrs. Ashley Strickland is our Esthetician at the Rousso Aesthetic Medical Spa. She has been a licensed esthetician for 13 years, a cosmetology instructor for 8 years, and a microblading specialist for 3 years. She received her esthetic and cosmetology instructor licenses from Mississippi State Board of Cosmetology. Along with working as a medical aesthetician for 9 years, Ashley spent several of those years working along-side one of the top Dermatologist and Mohs surgeons on the Mississippi Gulf Coast, and has been thoroughly trained in numerous laser procedures, Radio Frequency Microneedling, Microneedling with PRP, as well as surgical and laser post-op care.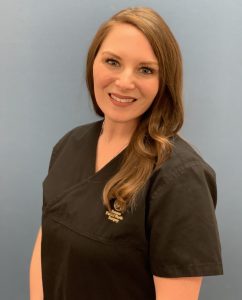 Having been asked for many years what options there were to help treat the loss of hair in the brows, and falling short on a long-term answer for her patients, Ashley decided to continue her education with PhiBrows Academy, a world-renowned training academy specialized in microblading or semi-permanent brow tattooing. This procedure has been life-changing for many patients, but Ashley's alopecia patients hold a special place in her heart. In addition to these procedures, Ashley's repertoire also includes customized facials for relaxation or to help improve acne, Dermaplaning, chemical peels, and makeup artistry, such as camouflage makeup for post-operative surgery patients should they have bruising.
Ashley can custom design the right facial treatment and choose the right products to help you maintain your home care regimen between spa visits to keep your skin looking great and deliver the superior skincare results you desire. Let Ashley help you find that perfect treatment so your skin will feel renewed, refreshed, and rejuvenated!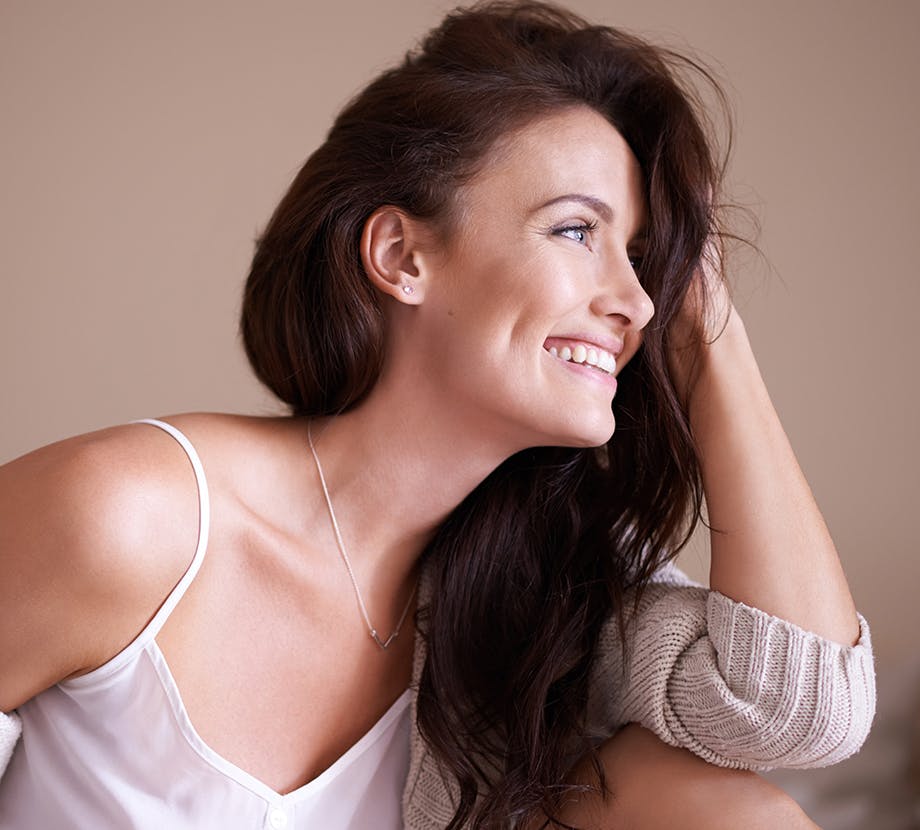 Why choose the Rousso Aesthetic Medical Spa?
As a triple board-certified facial plastic surgeon, Dr. Rousso has been helping clients in Birmingham, Montgomery, and surrounding areas to achieve their highest aesthetic potential for over three decades. Dr. Rousso personally oversees every medspa treatment, ensuring your utmost safety and natural-looking results. From our world-class technology and advanced software to the compassion and knowledge each member of our team brings to the table, the Rousso Aesthetic Medical Spa in Birmingham is a home away from home for many discerning, image-conscious patients in Alabama.