Your skin deserves to be maintained and enhanced with the best skincare products available in the USA. At Rousso Adams Facial Plastic Surgery Center in Birmingham, we offer several skincare lines to keep your skin looking fresh, youthful, and camera-ready.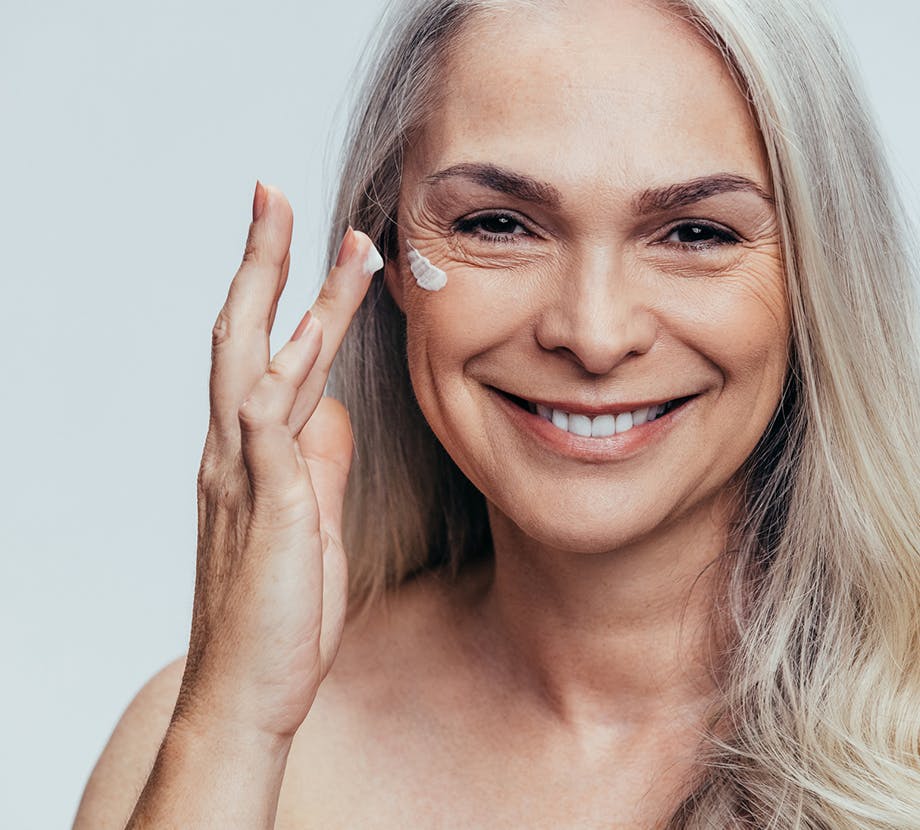 Neocutis
Our Neocutis line of skincare products offers some of the most effective anti-aging products available. If you see your skin developing fine lines, wrinkles, uneven texture, or age spots, it is time to do something effective to restore and rejuvenate your look.
The Neocutis line of products was developed to support skin through every stage of life. The line includes a post-treatment cream called Aftercare that we trust to promote collagen production, deeply hydrate and soothe your skin as it heals from an aesthetic treatment. Neocutis products support natural healing and rejuvenation from within, developed with peptides, growth factors, and proteins that nourish, support, and enhance skin quality.
SkinMedica
The SkinMedica line of products was formulated to be appropriate for all skin types, including super-sensitive skin, or to promote faster healing post-procedure. We offer a wide array of SkinMedica products, including gentle sun protection, an essential aspect of maintaining youthful, glowing skin. These gentle products were developed with no animal testing, and the Brilliant Distinctions program rewards, you have the opportunity to earn points for significant savings.
Watch your skin become firmer, more supple, and restore the glow with the Complete Protection Collection, perfect for all skin types. Skincare products containing growth factors will help your skin retain a more youthful, fresh appearance, by reducing the appearance of fine lines and wrinkles.
Obagi
The Obagi line of skincare products was developed with scientific research into skin regeneration, with products perfect for every skin type and tone. Genuine Obagi medical-grade skincare products are only available through a physician. We often recommend the Obagi Nu-Derm or Obagi-C Rx systems, and Obagi Hydrate moisturizers, as we have seen that these products are top-performers, creating results you can see and feel. Correct the visible signs of aging, hyperpigmentation, and create a visible transformation in your skin quality with the Nu-Derm system, a kit that contains all the products you need to ward off the signs of age and keep your skin looking and feeling fresh and clear.
Neova
Exposure to UV rays is the primary cause of aging skin, called photoaging or photodamage. While beautiful, sunny Alabama days lure us into the out-of-doors, skin protection is an urgent matter. UV rays alter your skin structure, causing mutations, and opening the door to developing skin cancers. With the help of scientifically developed Neova products, your skin can be protected for the long term. This product line can both prevent and repair sun-damaged skin with patented, high-performance formulas, including DNA Repair Enzymes and Copper Peptide Complexes, antioxidants, and DNA repair sunscreens.
EltaMD
The EltaMD line of professional skincare offers excellent, physician-trade sunscreens to keep your skin protected from damaging UV rays. EltaMD sunscreen will prevent sunscreen and ward off the development of skin cancer. These products are developed with transparent zinc oxide and are non-comedogenic (does not block pores), perfect for sensitive skin, and free from parabens and chemicals in fragrances.
Keyano
Keyano Aromatics offers a skincare line that provides rich hydration, natural aromatherapy fragrances, with all products developed without animal testing, free of animal products, and with an environmentally conscious approach. These products were developed with natural ingredients with known healing properties.
Jan Marini Skin Research
The Jan Marini line of skincare products is a patient favorite – because they work. For visible skin rejuvenation, anti-aging, and skin resurfacing, Jan Marini has developed products with progressive levels of intensity, suitable for every skin need. Customize your skin regeneration and renewal for face, eyes, lips, and hands. The Proteolytic Enzyme Facial is designed for gentle skin resurfacing. To ramp up the effect, Glycolic Resurfacing, Microdermabrasion Resurfacing, C-ESTA Facial, and Age Intervention Regeneration Facial are just a few of the incredible products in the Jan Marini line.