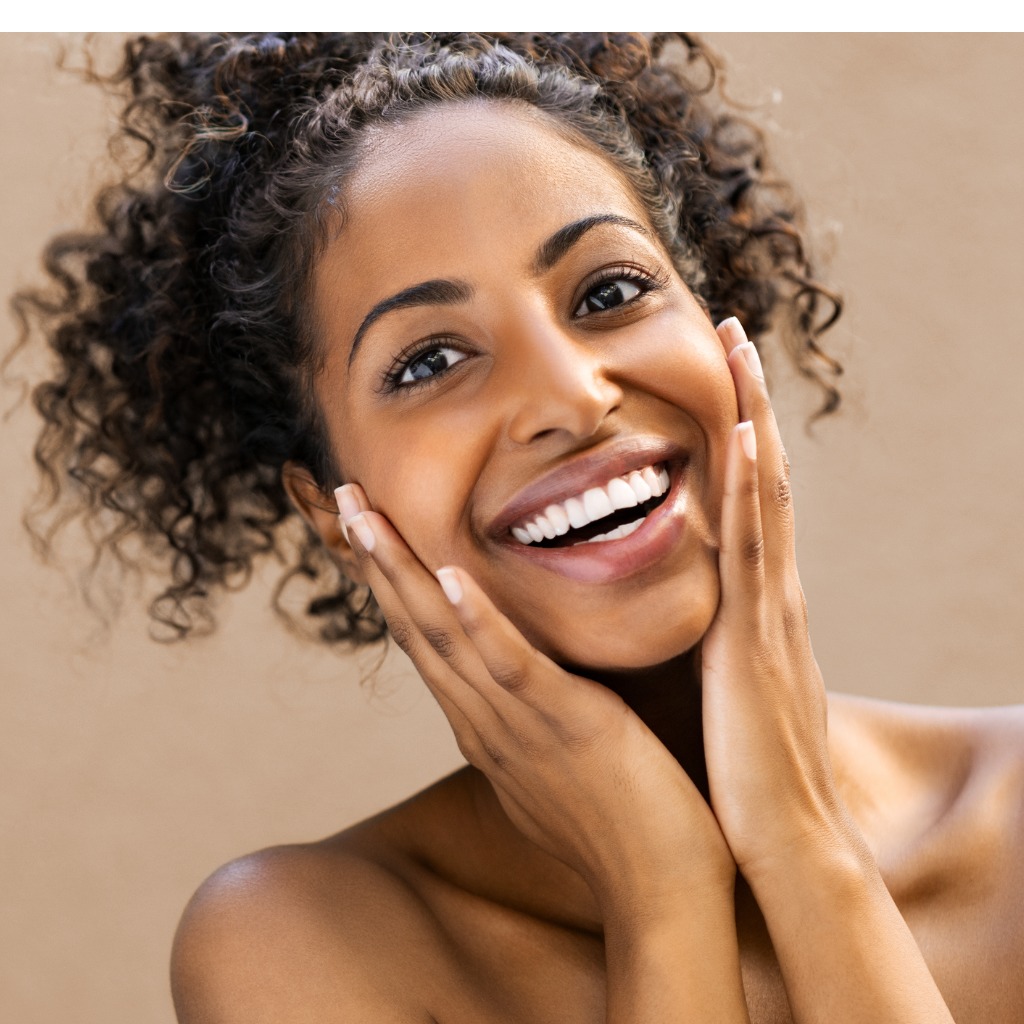 What does a person see when they first look at your face? Very often, it's your eyes. Eye contact is a basic building block of trust, and the eyes themselves tell an enormous amount about ourselves and our emotional state.
When it comes to aging, your eyes may be one of the first parts of your face to show the signs. Bags, wrinkles or puffiness under your eyes might be telling others that you're tired when you aren't, or that you're older than you are.
Why do I have these puffy bags under my eyes?
The bags under your eyes or puffy skin is caused when the fat pockets that are naturally there begin to push forward. This is called herniated fat, or a fat prolapse. This herniated fat creates a bulge, causing the skin above it to look baggy or puffy.
You may have already tried creams or topical treatments to help reduce the appearance of under eye circles or bags. Because the herniated fat is beneath the skin, creams and ointments don't affect it, and unfortunately they do little to change the appearance of your eyes.
A transconjunctival blepharoplasty is plastic surgery done on the lower eyelid to help correct and smooth away these signs of age, addressing a range of issues such as a puffy lower eyelid or loose and wrinkled skin. A transconjunctival blepharoplasty has a specific approach to this that enjoys popularity because it leaves no visible scarring.
Procedure
"Transconjunctival" refers to an approach from behind the eyelid, where the incision leaves no visible scar. The transconjunctival approach allows your surgeon to avoid making an incision through the underlying muscle, which can lead to muscle weakness after surgery.
During the transconjunctival approach, the incision is made just behind the lower eyelid. In addition to minimizing the risk of weakening the lower eyelid muscle, it allows your surgeon to perform other parts of the procedure through the same incision that may not be possible with other incision sites.
Once the incision is made, your surgeon will remove portions of the fat pad, where the herniated fat is, through this cut. The bulging part of the fat pad that is causing the bags or puffiness is taken away, leaving the fat pad flat and smooth again.
Once the procedure is complete, you should be able to return to work and most of your regular activities, including light exercise, in as little as 7 to 10 days.
Am I a good candidate for this procedure?
Transconjunctival blepharoplasty is best for patients who are at least 35 years old. However, if your droopy or baggy eyelids are genetic, you may want to have this procedure done at a younger age. Your surgeon at Rousso Facial Plastic Surgery will discuss any pre-existing medical conditions that may affect or increase the risks of the procedure.
If you want to see your eyes looking younger again, without heavy bags or puffiness, transconjunctival blepharoplasty may be an excellent choice for you.
To find out more about transconjunctival blepharoplasty and other facial plastic surgeries, please reach out for a personal consultation with Dr. Rousso, or use our online contact form to inquire.
To read the full peer-reviewed study co-authored by Dr. Rousso, click here.