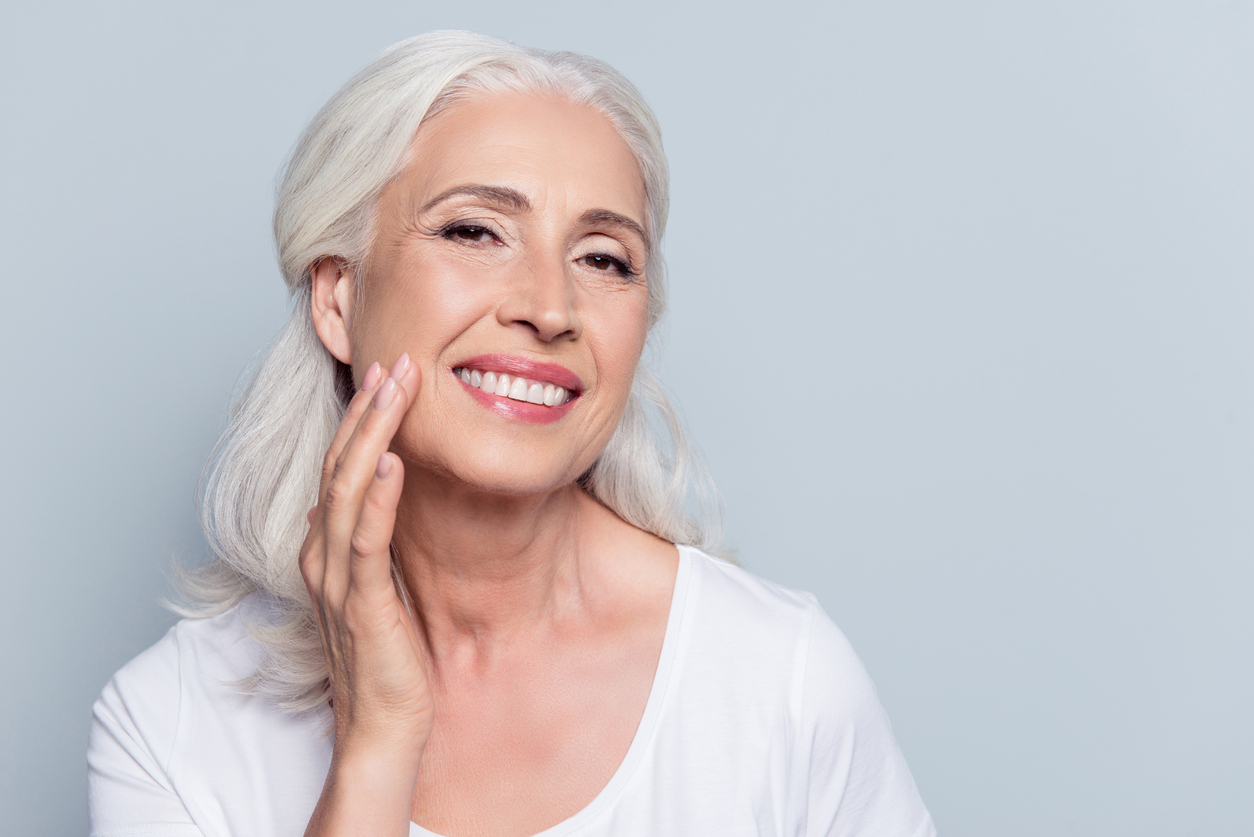 Why Choose Dr. Rousso and Dr. Adams for Plastic Surgery in Birmingham, Alabama?
Dr. Rousso and Dr. Adams are widely considered the best board-certified plastic surgeons in Birmingham, Alabama. They're nationally-recognized for the technical skills and artistry with which they provide a wide range of individually-curated cosmetic treatments and surgeries to their patients. From their state-of-the-art treatment center to their exceptional education and experience, here is why you should choose Dr. Rousso and Dr. Adams for your cosmetic surgery needs in Birmingham, Alabama.
Exceptional Training and Accreditation
Both Dr. Rousso and Dr. Adams are highly-experienced plastic surgeons with exceptional training and accreditations.
Dr. Rousso has over 30 years of experience with cosmetic procedures. He's a triple board-certified surgeon, with accreditations from the American Board of Facial and Reconstructive Surgery, American Board of Otolaryngology-Head and Neck Surgery, and American Board of Hair Restoration. He's widely considered a figure of authority in the field of cosmetic surgeries, often invited as a speaker or instructor at various post-graduate seminars. He has also authored several publications on plastic surgery, and he's been called a "Top Doctor" by The New York Times.

Dr. Adams is a double board-certified plastic surgeon specializing in facial plastic surgery and otolaryngology-head and neck surgery. As such, he has a keen understanding of facial anatomy, allowing him to deliver highly personalized and naturalized cosmetic results. He has a strong educational background, having completed his fellowship in Facial Plastic and Reconstructive Surgery at Rousso Facial Plastic Surgery, Birmingham, AL. He has received numerous awards and laurels throughout his illustrious career, such as the Harold G. Tabb Award in Otolaryngology.
State-of-the-Art Plastic Surgery Center
Dr. Rousso is the founder of the Rousso Facial Plastic Surgery Clinic in Birmingham, Alabama, a state-of-the-art plastic surgery center accredited by the Accreditation Association for Ambulatory Health Care. Dr. Rousso and Dr. Adams stay abreast of the latest technologies and techniques in the field of plastic surgery, and they ensure their patients have access to the latest cutting-edge technologies. They're constantly updating their center to include groundbreaking technologies that can further enhance the patient's cosmetic results or experience.
Personalized & Quality Care
Both Dr. Rousso and Dr. Adams believe that all cosmetic treatments and surgeries must be individually crafted and personalized to address the patient's unique needs. They patiently listen to your concerns and cosmetic expectations to curate a treatment plan that addresses your unique cosmetic goals, ensuring optimal and naturalized results that don't betray signs of cosmetic manipulation. Their considered and careful approach to cosmetic procedures ensures that all their patients are thrilled with their cosmetic results and recovery.
Unanimous 5-Star Ratings & Reviews
Accreditations are important, but there's no greater validation than a patient's individual experience. Dr. Rousso and Dr. Adams maintain a perfect track record, as evidenced by their 5-star ratings and reviews from patients.
Imagine the satisfaction in being able to reflect on your experience as these patients did:
"I interviewed five highly recommended plastic surgeons about Rhinoplasty. All seemed competent. Dr. Austin Adams stood out because of his warm and down to earth personality. He listened to me thoroughly. I knew what I wanted, and he let me know what was reasonable to expect. He was right. I look great. I do not look plastic nor 'overcorrected.' I've already referred 2 people to Dr. Austin Adams and will continue to be a loyal patient for my own needs in the future. Dr. Austin Adams is a remarkable surgeon."
"Rousso Facial Plastic Surgery is amazing! From the first phone call with Vikki to check out, I was truly blown away by the outstanding level of professionalism, safety, and care. Dr. Rousso's nurses, Liz and Dawn, are fun and exceptionally informative! Dr. Rousso is both a medical artist and a magician. He is a world-renowned leader in facial plastic surgery for a reason. He combines an artistic eye with extraordinary skill and a deep understanding of facial symmetry. He restored a natural, youthful appearance to my face that I didn't think was possible."
For more information, please schedule an appointment and for a personal consultation with Dr. Rousso and Dr. Adams.