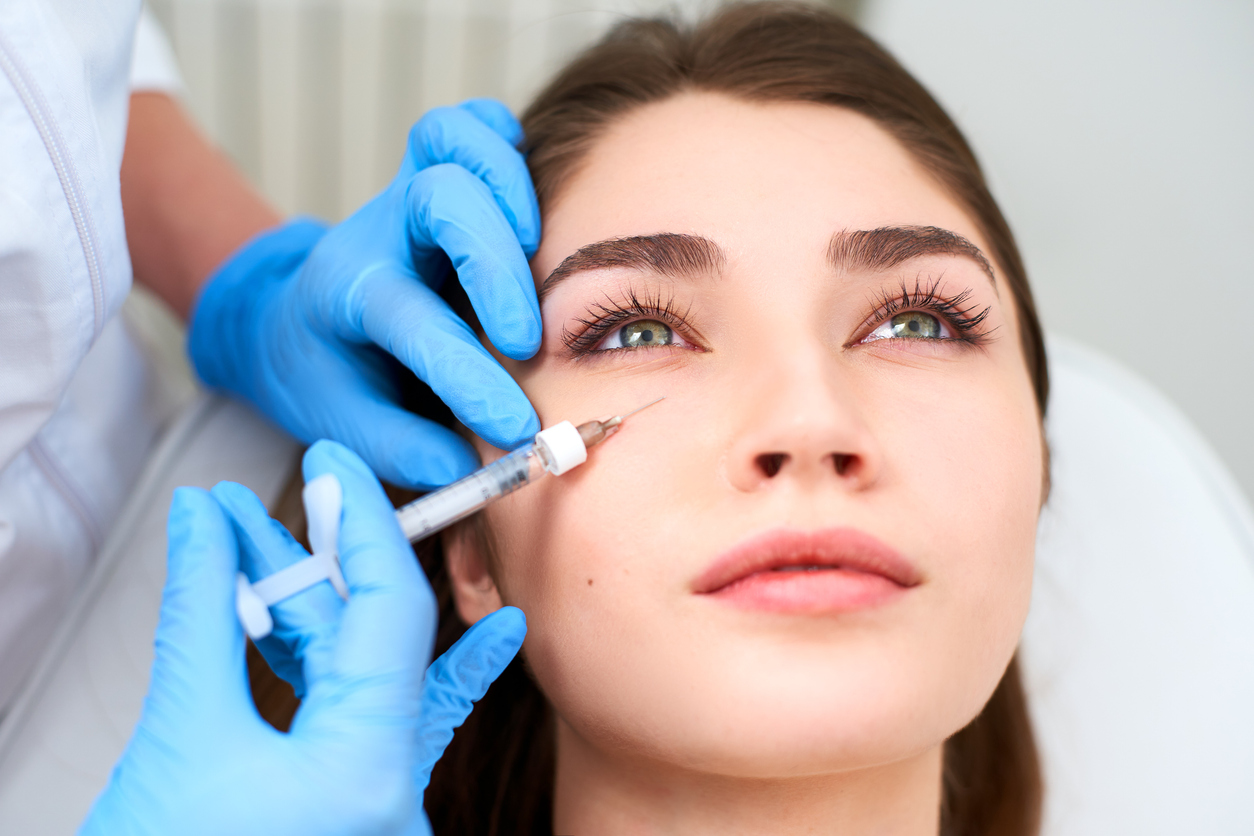 5 BOTOX Benefits You Didn't Know About
In the world of modern cosmetology, BOTOX is a name that rings out. Having become synonymous with 'wrinkle prevention,' the injectable product has skyrocketed in popularity over the years. Data from The American Society of Plastic Surgeons indicates that more than 5 million BOTOX procedures are performed yearly.
While BOTOX is more well-known than products such as Dysport, Jeuveux, and Xeomin, they are all neuromodulators. A neuromodulator is an injectable that blocks muscle activity, preventing wrinkles from forming. While most patients seek out neuromodulators for their skin-smoothing effects, they provide other often overlooked benefits.
Here are 5 benefits of BOTOX and other neuromodulators that greatly increase their value.
Neuromodulators can reduce depression symptoms
Research data suggests that just a single injection of BOTOX can reduce the severity of depression. While this may sound odd, the science adds up. Human emotions are solidly linked to facial expressions. When facial muscles are relaxed, this connection is broken. Simply put, BOTOX and other neuromodulators disrupt the flow of facial muscle signals to the brain, inhibiting the cycle of negative thoughts.
Patients struggling with depression due to wrinkles can find great value in BOTOX injections.
They can reduce sweating
Patients who find that they sweat profusely may benefit from receiving BOTOX injections. It is well known that BOTOX and other neuromodulators block the nerve signals that are responsible for muscle contractions. What many don't know, however, is that they can also have a similar effect on the sweat glands, reducing the frequency and amount that the patient sweats.
They can fight migraines
While BOTOX was initially approved solely as a treatment for wrinkles, it was eventually FDA-approved to address migraines back in 2013. How neuromodulators achieve this effect is not entirely understood, but many believe it results from pain signals being blocked from reaching nerve endings.
Neuromodulators can fight chronic pain and relax muscles
As we know, neuromodulators inhibit muscle contractions by blocking nerve signals. Receiving BOTOX injections can significantly impact chronic pain, improving patients' quality of life and allowing them to get more done throughout the day.
While BOTOX is now well-known as an effective cosmetic procedure, it was initially employed as a medical treatment for an eye condition known as strabismus, which results from muscle dysfunction. Neuromodulators are relaxants that promote proper tissue function and ease tension in the treated area.
Neuromodulators can also be used to address other issues, such as teeth grinding, by inhibiting muscle spasms in the neck and face.
Neuromodulators can treat overactive bladder syndromes
Patients who suffer from incontinence can benefit from BOTOX injections. When there are spasms in the bladder muscles, accidental leakage can occur. Administering neuromodulators into the muscle tissue decreases spasms, allowing the patient to control themselves better.
What is the takeaway?
While BOTOX has a well-deserved reputation as a means of fighting wrinkles, it comes with a slew of other benefits that should be known. While these side benefits may not be relevant to all patients, they certainly increase the procedure's value. As with any cosmetic procedure, it is recommended that patients refer to an experienced practitioner before going forward with neuromodulator treatments.
Please schedule a consultation if you're interested in BOTOX in Birmingham, AL.