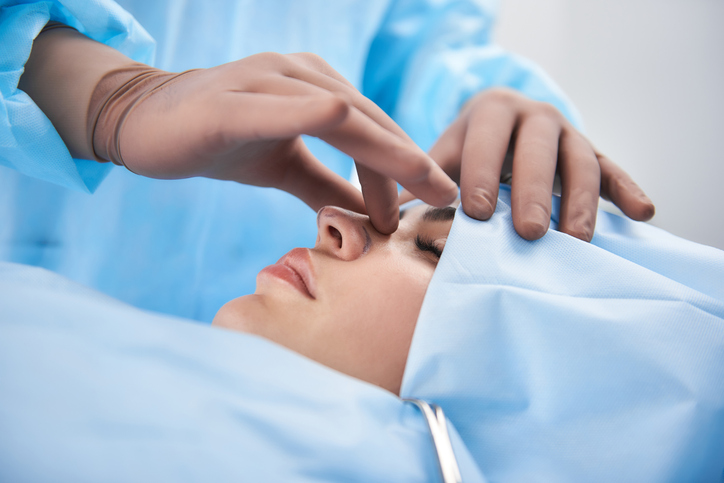 A Step-by-Step Guide to Finding the Right Plastic Surgeon for You
Cosmetic surgery can be a wonderful way to achieve the appearance you've always dreamed of having. However, if you want to ensure that your cosmetic procedure goes smoothly and yields excellent results, it's imperative to find the right plastic surgeon. Once you've found a plastic surgeon that you think may be right for you, there are several steps you'll want to take to make sure that they're a good fit.
Step 1: Make Sure They're Board-Certified
It's always important to choose a board-certified plastic surgeon for your cosmetic surgery. When a surgeon has their certification from the American Board of Plastic Surgery, that tells you quite a bit about their training, experience, and qualifications. To earn board certification, they'll need to have completed three to five years of general surgery training and at least two to three years of plastic surgery training.
At Rousso Adams Facial Plastic Surgery, Dr. Austin Adams is double board-certified in facial plastic surgery and otolaryngology-head and neck surgery, and Dr. Daniel Rousso is triple board-certified in facial and reconstructive surgery, otolaryngology-head and neck surgery, and hair restoration.
Step 2: Ask About Their Experience
It's always wise to ask any plastic surgeon you're considering about their past experience. Specifically, you'll want to know their history with the procedure you're looking to have performed. For example, if you'd like to undergo a facelift, you'll likely get the best results from a surgeon with significant facelift experience. If a plastic surgeon doesn't have much experience in the cosmetic surgery you're interested in, and they may not be a good fit for you.
Step 3: Read Patient Testimonials
Reading a plastic surgeon's patient testimonials is an excellent way to determine whether or not they've typically left their patients satisfied. Usually, you can find reviews and testimonials for any reputable plastic surgeon online. If you discover that the majority of patients have been happy with their results and overall experience, it's likely that they'll be a good choice for your procedure. When you review the testimonials for Dr. Rousso or Dr. Adams, you'll find that most patients have exclusively positive things to say.
Step 4: View Before and After Photos
Before you choose a plastic surgeon for your procedure, it can be very helpful to view before and after photos of a surgeon's past work. That way, you can take a look at how they've been able to transform the appearances of other patients, which will give you an idea of what they'll be able to do for you. Dr. Rousso and Dr. Adams have large galleries available online displaying the before and after photos from various surgical and non-surgical procedures they've performed.
What Is the Takeaway?
Selecting a plastic surgeon for your cosmetic procedure is an important decision that should not be made on a whim. Choosing a quality plastic surgeon will not only help you achieve great results from your treatment, but it will also minimize the likelihood of complications and ensure a smooth overall experience. At Rousso Adams Facial Plastic Surgery, both Dr. Rousso and Dr. Adams are skilled, respected plastic surgeons in Birmingham with extensive education and experience. If you'd like to schedule a consultation, simply contact our office today.