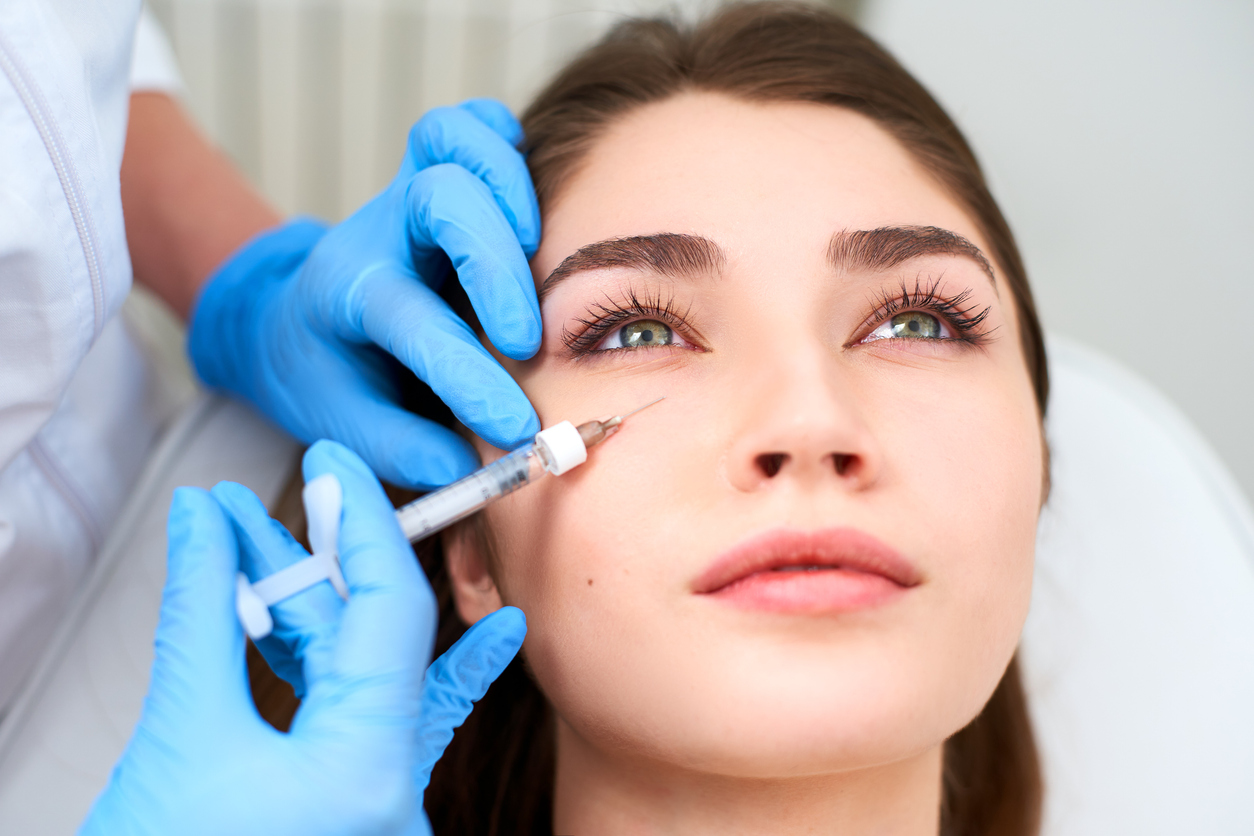 All About JUVÉDERM VOLUMA® XC
Facial aging is about far more than just lines and wrinkles. Skin laxity and volume loss give the face an aged appearance, and based on individual anatomy, these signs of aging can be more prominent in certain areas over others. JUVÉDERM VOLUMA® XC is a dermal filler that can help restore the facial volume you have lost through aging and recapture your youthful facial contours.
What Is JUVÉDERM VOLUMA® XC?
JUVÉDERM VOLUMA® XC belongs to the JUVÉDERM® collection of fillers. These fillers contain hyaluronic acid, which is a naturally occurring substance that boosts volume and hydration in the skin and deeper tissues. JUVÉDERM VOLUMA® XC is a specific derivative of hyaluronic acid that makes it ideal for restoring lost facial volume.
What Does JUVÉDERM VOLUMA® XC Do?
JUVÉDERM VOLUMA® XC adds volume to the mid-face region and other hollows that develop with aging. Once injected, JUVÉDERM VOLUMA® XC instantly adds volume to the cheeks and enhances cheek contour. Patients with flattened cheeks due to aging and patients who have naturally flatter cheeks can achieve a lifted facial appearance with this filler. Additionally, we will often use this product in other areas that need support such as the jowl areas and even in the temples.
How Long Do Results Last?
Your results after treatment with JUVÉDERM VOLUMA® XC can last up to two years. JUVÉDERM VOLUMA® XC is formulated with VYCROSS® technology, which means it contains different molecular weights of hyaluronic acid. This balancing effect prolongs the results so that they can last up to two years. It is not uncommon to undergo more than one injection session to get full correction and achieve the desired changes.
How Does JUVÉDERM VOLUMA® XC Compare to Other Dermal Fillers?
Every dermal filler has a different purpose. For example, JUVÉDERM VOLBELLA® is an excellent filler for augmenting the lips and softening fine perioral lines, while JUVÉDERM VOLUMA® XC is recommended for enhancing cheek volume. JUVÉDERM VOLUMA® XC offers something unique with its instant volumizing results that last up to two years. Even other JUVÉDERM® hyaluronic acid fillers without VYCROSS® technology tend to last up to one year only. Patients treated with JUVÉDERM VOLUMA® XC will look instantly more youthful and lifted, and with regular maintenance treatments, they will be able to enjoy their fuller cheeks and improved facial volume for many years.
Dr. Rousso and Dr. Adams can use JUVÉDERM VOLUMA® XC and other dermal fillers such as Sculptra® Aesthetic and Restylane to restore facial volume, erase wrinkles, and rejuvenate your appearance. To request your consultation, call us at (205) 930-9595 or toll-free at (877) 932-0400. We can also be reached through our online contact form at any time. We look forward to hearing from you soon.