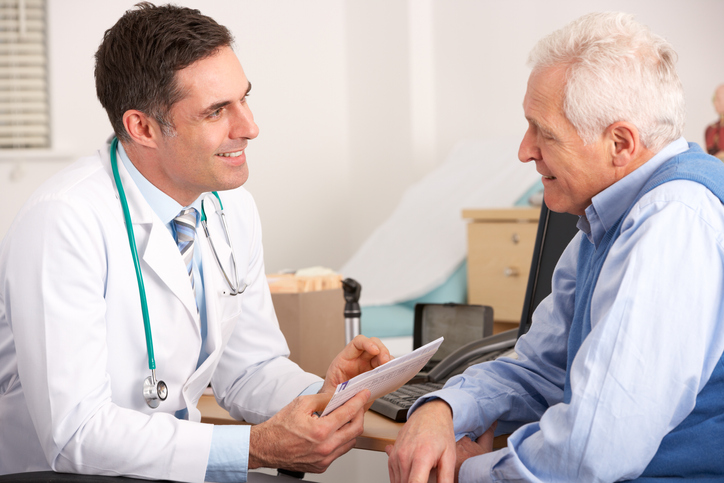 Am I Too Old for a Facelift?
Aging begins after birth, and as we grow we begin to see changes in our appearance. Most notably, by the time we reach the age of 40. Some individuals of this age have inherited good genes and will have aged "gracefully," while others will appear much older due to many factors, such as sun damage, cigarette smoking, and an unhealthy lifestyle. So, age by itself should not be the only indicator for deciding to undergo a facelift procedure.
After age 40, the majority of people will begin to see the signs of aging such as laxity of the skin, especially in the jowl area and the neck. Upper eyelids have also begun to sag, and beneath the lower eyes herniated fat pads (bags) may be noticeable. These first signs of aging may only require minimally invasive procedures such as BOTOX Cosmetic, or other injectables to treat and smooth out the fine lines around the eyes, glabellar (between the brows) and the forehead. Dermal fillers can also be employed to fill deeper wrinkles and folds that appear from each side of the nose, which in some, may come down to the corners of the mouth. These injectables and fillers may be all the treatment a patient requires, or desires at this stage, and will help them stave off a facelift procedure for a little longer. Others who have aged significantly may contemplate a more aggressive cosmetic procedure such as a facelift to turn back the aging clock.
When contemplating a facelift procedure some of the factors that are taken into consideration to determine if someone is a good candidate are, of course, their present health, past medical history, cardiovascular risk, etc. These are factors with any potential surgery. Facial plastic surgeons will evaluate all of a potential patient's history as well as current medicines. So, age is only one factor of many when determining a good candidate for a facelift procedure. A study published in the journal of Plastic and Reconstructive Surgery® explored the facelift results of women of various ages. Researchers found that facelift patients who were over the age of 65 had very similar complication rates compared to the group of younger women. The findings suggest that an age cutoff for this procedure is unnecessary.
Once a patient makes a decision to have a facelift, the patient could expect that they would push back the aging clock by about 10 years. Some may even look 15 years younger. The outcome will depend on how the patient looks prior to the procedure.
Dr. Rousso employs computer-assisted imaging analysis during consultation with a patient. This offers the patient the ability to see an approximation of the outcome they could expect with surgery. Each individual's facial anatomy is different. Dr. Rousso's expertise allows him to customize each patient's surgical procedure. Dr. Rousso's philosophy on facial plastic surgery is to achieve a natural result. Once a patient makes the decision to have a facelift with Dr. Rousso, they can expect to have the procedure performed under Twilight sedation in one of our state-of-the-art AAAHC (Accreditation Association for Ambulatory Health Care) accredited operating suites. Face lift surgery will have a 2-week recovery period with the patient not driving until the morning of their 2 week post-operative visit. With 25 years of exclusively facial plastic surgery experience, Dr. Rousso is well-known for his natural appearance outcomes.
Click here to view Dr. Rousso's before and after facelift photos for an idea of the results you can expect.
If you are interested in the facelift procedure in Birmingham, Dr. Rousso will assess your unique needs to find the best surgical approach. A specialist in facial procedures, Dr. Rousso is board certified by the American Board of Facial Plastic and Reconstructive Surgery and the American Board of Otolaryngology – Head and Neck Surgery. You may schedule a consultation by calling (205) 930-9595, or Toll Free (877)932-0400. For your convenience, you may also fill out our online contact form.