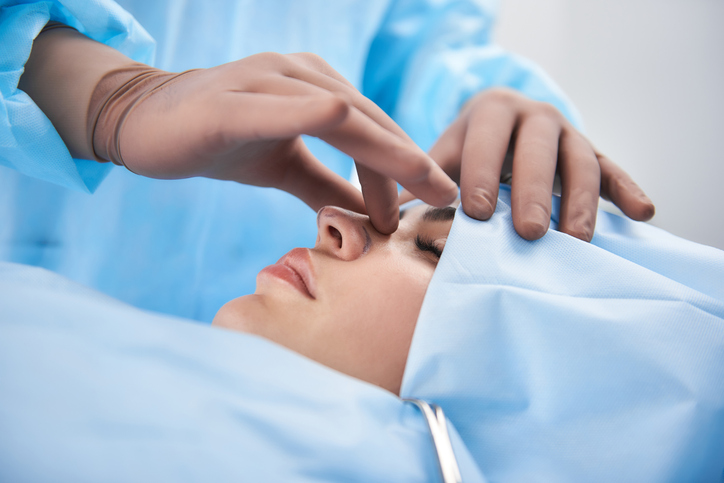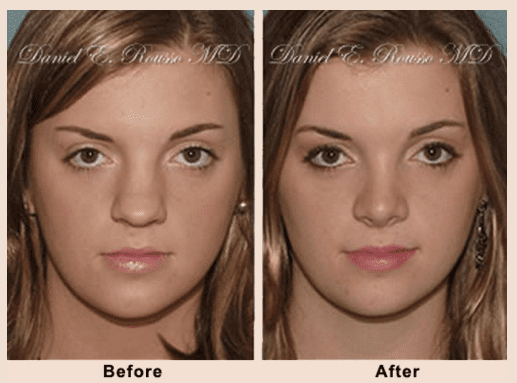 Thoughts about a rhinoplasty can begin at a young age. Teenagers concerned about their overall appearance tend to scrutinize their facial appearance. Because the nose is central to the face, if it appears too large or too small, it may not be in proportion to other facial features and may not fit the face. Teens want to feel more self-confident about how they look and how their peers perceive them. Adults who have grown up not liking their nose but not having had the opportunity to change it when they were younger may contemplate rhinoplasty since their circumstances have changed and they now are in a position to have a rhinoplasty.
Functional Rhinoplasty
Teenagers, as well as adults, may consider rhinoplasty due to a traumatic event while playing sports, an auto accident, or other trauma to their nose. A nasal trauma will trigger a trip to the Emergency Room or a doctor for repair. A fracture causing internal injury of the nose can also cause an external injury to the nose making it crooked. Breathing through the nose is usually significantly impaired. This type of event may be covered by the patient's insurance if deemed medically necessary.
Choosing a Surgeon
Once a patient makes the decision to pursue rhinoplasty surgery it is important that they take the time to research potential surgeons. Important considerations should be the surgeon's board certifications, expertise, the number of rhinoplasties performed, reputation, and online reviews. Once you select a physician, you will schedule a consultation appointment to meet the doctor and discuss your concerns and goals. At this visit, you should request to see examples of the doctors before and after surgery photos. All of this information will be helpful in determining who you want to perform your surgery.
Getting Ready for Rhinoplasty Surgery
The surgeon will want to know about your past and present medical and social health history. He/she will want to know if you have a medical condition that you are currently being treated for, smoke, consume alcohol, or take medications that may be contraindicated to your having surgery. Patients are advised during their consultation with the doctor if they believe they are a candidate for the proposed rhinoplasty surgery. We require our patients to have a medical clearance from their primary doctor, an EKG (over 39), and lab work. After receiving the necessary medical clearance reports and labs obtained prior to a surgery date, the patient will be ready for surgery.
After Surgery
The surgery can be performed here in our clinic or at the hospital. Patients and the physician determine where the surgery will be performed based on several factors. After surgery, the patient will recover at the Embassy Suites with a qualified Sitter trained in Dr. Rousso's postoperative protocol. There is usually very little discomfort following a rhinoplasty that we perform. We do not routinely pack the nose following a rhinoplasty, and that makes the recovery process much more comfortable. Rhinoplasty patients will require cool ice packs every 20 minutes to their eyes and nose post-surgery to help keep swelling and bruising to a minimum for 24 hours. The patient will sleep at a 30-degree angle that night to help reduce swelling and continue that for the next couple of weeks. The patient will be seen in the office the next morning after surgery by the doctor. The patient should not blow their nose immediately after surgery and for the first week. They will also want to be careful not to get bumped while recovering. Patients' are required to take it easy for the next few weeks. They will return to see the doctor one week after surgery to have the nasal splints removed. After that, they will again return at two weeks to check on how the healing process is going. The majority of swelling (80%) will be gone at two weeks. The remainder will dissipate over the next several months but will not be noticeable. It is important for the patient to continue to follow postoperative instructions to continue the healing process at home which includes rest, not lifting more than 10 pounds and limited physical activity for six weeks.
If you are considering rhinoplasty and want to learn more about what to expect contact Dr. Daniel Rousso and his staff today to find out what options are best for you. Contact Rousso Facial Plastic Surgery Clinic by calling (205) 930-0400 or filling out our online contact form.