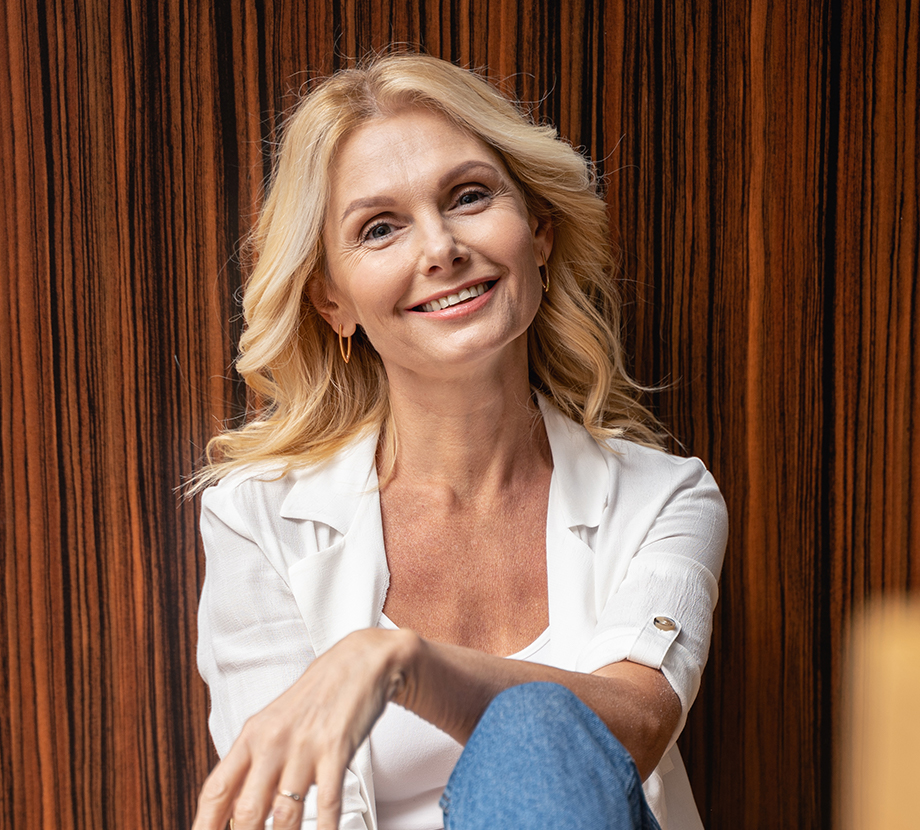 Deep Plane Facelift vs. SMAS
If you're thinking about getting a facelift, you might have heard of two standard techniques: deep plane and SMAS facelifts. A deep plane facelift is a more invasive surgery targeting deeper facial tissue layers to address sagging skin and wrinkles. On the other hand, an SMAS facelift is less invasive and focuses on lifting and tightening the skin and underlying tissue. Dr. Austin Adams specializes in these procedures and is here to help you choose the best method for your aesthetic needs.
The Deep Plane Facelift: Natural, Long-Lasting Results
The deep plane facelift is a surgical procedure aiming to lift and reposition facial muscles and tissues for a youthful appearance. Dr. Adams makes incisions around the ears and hairline, then dissects the facial tissues and muscles from the underlying bone structure of the face. This technique has several benefits, including:
More natural-looking and longer-lasting results

Reduced risk of nerve damage and scarring

The ability to address severe signs of aging
The SMAS Facelift: An Established Alternative
SMAS stands for Superficial Musculo-Aponeurotic System, a layer of tissue covering the muscles and bones in your face. This technique lifts and tightens the SMAS layer, which, in turn, lifts and tightens the skin on your face for a more youthful appearance.
The SMAS facelift technique was developed in the 1970s to address the limitations of traditional facelift surgery. Traditional facelift surgery only tightened the skin, often resulting in a stretched or unnatural look. The SMAS facelift technique lifts and tightens the underlying tissue, producing more natural-looking results.
During the procedure, incisions are made in the hairline and around the ears, and the SMAS layer is lifted and tightened. Excess skin is removed, and the incisions are closed with sutures or staples. The surgery takes three to four hours and is done under general anesthesia.
SMAS facelift technique has several benefits, including:
Longer-lasting results

The ability to combine it with other procedures for more comprehensive results

Customization to meet individual needs and goals
Comparing The Deep Plane Facelift and SMAS Facelift
The deep plane facelift and SMAS facelift are both effective procedures for facial rejuvenation. However, a deep plane facelift is more effective in treating severe sagging and jowling because it targets the deeper layers of the face, including the muscles and ligaments. SMAS facelift only addresses the superficial layers. Here are some other key differences between the two procedures:
Recovery Time:

Deep plane facelift has a longer recovery time than SMAS. Patients may experience more swelling and bruising, which can take up to two weeks to subside. Patients who undergo SMAS facelift typically experience less swelling and bruising and can return to work within 7-10 days.

Cost:

A deep plane facelift is generally more expensive than SMAS due to its complexity and longer surgical time. The price can vary depending on the surgeon's experience and location, but it is typically several thousand dollars more than an SMAS facelift.

Longevity:

Both procedures can provide long-lasting results. Deep plane facelift is believed to have a longer-lasting effect, up to 10 years or more, due to its ability to address the deeper layers of the face. SMAS facelift results may last up to 5-7 years.
Choosing the Right Facelift Procedure
When choosing the right facelift procedure, several factors must be considered to ensure that you achieve the best results possible. Here are a few things to keep in mind when deciding between a deep plane facelift and an SMAS facelift:
Patient's Health:

If you have a history of medical conditions or take certain medications, they may not be a good candidate for a deep plane facelift. In such cases, an SMAS facelift may be a safer option.
Desired Results:

A deep plane facelift may be the better option if you want more dramatic results that address deep wrinkles and sagging skin. On the other hand, if you are looking for a more subtle improvement and only have mild to moderate signs of aging, SMAS facelift may be sufficient for your needs.
Surgeon's Expertise:

Choosing a board-certified plastic surgeon with extensive experience in deep plane and SMAS facelift procedures, such as Dr. Adams, is essential. He'll recommend the best method for your unique needs and provide you with realistic expectations for the outcome.
Dr. Adams Is Here To Help You Choose
Dr. Austin Adams at Rousso Adams is the best choice for a deep plane facelift in Birmingham & Montgomery due to his extensive experience and expertise in facial plastic surgery, consistently achieving natural-looking and long-lasting results for his patients. Dr. Adams also stays up-to-date with the latest techniques and technologies in the field, ensuring that his patients receive the most advanced and effective treatments.
With his combination of skill, experience, and personalized care, Dr. Adams at Rousso Adams is the top choice for anyone seeking a facelift. Contact us today to schedule a consultation and learn what Dr. Adams has to offer!