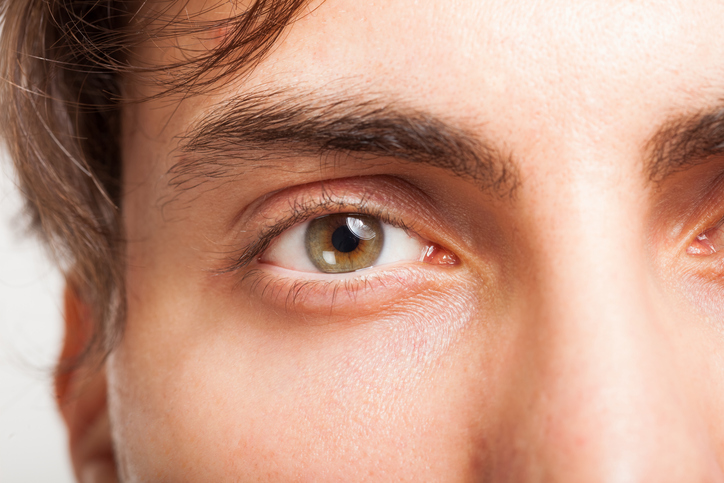 Eyelid Surgery for a More Youthful Appearance
One of the natural consequences of aging is a loss of skin elasticity, which causes the skin to sag. Sagging skin can occur anywhere on the body, even on the eyelids. Sagging upper eyelids and bags under the eyes may cause you to look more aged than you feel. If this is the case, eyelid surgery with facial plastic surgeon Dr. Daniel Rousso can restore a more youthful appearance to your face.

When to Consider Eyelid Surgery
There are a few reasons why you may consider eyelid surgery. Eyelid surgery may be right for you if you have upper eyelid skin that is sagging and they appear to be resting on the upper eyelid lash line. This condition can sometimes interfere with your vision. You may also want to consider lower eyelid surgery if you have fat pads that are bulging and creating a puffy appearance. These conditions are most often the result of aging and/or genetic factors that can be corrected with eyelid surgery.
What Eyelid Surgery Can Correct
Eyelid surgery, or blepharoplasty, can offer patients both cosmetic and functional benefits. The upper/lower blepharoplasty procedure is performed under IV monitored sedation in their accredited operating suites and takes about one hour. Patients will experience some blurred vision after the procedure, which will diminish as they recover. Recovery takes about five to seven days. This procedure will result in a more refreshed and youthful appearance.
Additional Procedures
Eyelid surgery can restore a more youthful appearance on its own, but other cosmetic procedures can enhance the results. If desired, blepharoplasty can be combined with other cosmetic procedures for overall facial rejuvenation. While eyelid surgery improves the appearance of the eyes, it cannot improve sagging eyebrows, eliminate wrinkles, or fill in dark circles. To treat issues such as these, Dr. Rousso can perform eyelid surgery in conjunction with facelift surgery, brow lift surgery, rhinoplasty, facial implants, and skin resurfacing.
Other non-invasive procedures like BOTOX® Cosmetic and other neuromodulators as well as a host of facial fillers are performed at the Rousso Facial Plastic Surgery Clinic.
Eyelid surgery with board-certified facial plastic surgeon Dr. Daniel Rousso can give you a more attractive and youthful appearance. To schedule your consultation today, call us at (205) 930-9595 or toll-free at (877) 932-0400, or fill out our online contact form.