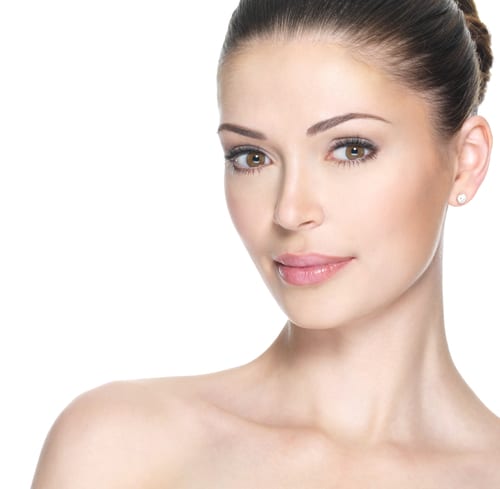 FACEing the New Year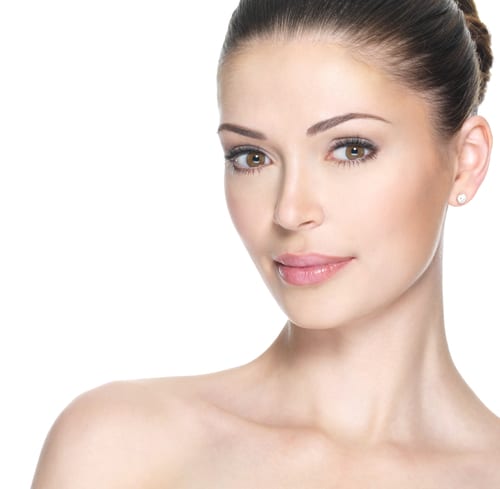 As the 2014 New Year ushers in, many, if not all, of us make New Year's resolutions. We make plans to lose the extra pounds absorbed during the holidays, some plan to spend more time with family, and some think about possibly changing jobs. Of interest this year is that the last of the Baby Boom generation are turning 50. There are 10,000 baby boomers turning 50 each day this year. Many of this generation have embraced looking younger since they view age differently than the previous generations. They feel younger and want to look as young as they feel. These Baby Boomers are more apt to research and seek ways to help them look as good as they feel. For these individuals and others, the time may be right to make some rejuvenating changes. If this is you, then read on as we arm you with some information about some of our minimally invasive procedures offered at the Rousso Facial Plastic Surgery Clinic & Aesthetic Medical Spa.
BOTOX® Cosmetic is a prescription medication that is injected into the muscles to improve the look of moderate to severe frown lines between the brows, crow's feet around the eyes, and wrinkles across the forehead. BOTOX® Cosmetic results will be noticeable in 4 or 5 days and typically last up to 4 months
We also have Dysport® and XEOMIN® which, like BOTOX® Cosmetic, treat the same problems with similar results.
Fillers also treat facial wrinkling. While many are composed of substances that are naturally found in the body, all of the fillers that we use are approved by the FDA and administered using a very fine needle.
These fillers will smooth out wrinkles, improve the deep folds from your nose to the corners of your mouth, and increase facial volume lost to aging. Sculptra can be used to plump up the cheeks and for facial contouring, which will continue to work at the collagen level to help rebuild what is lost through aging. All of these products typically last from 6 months to one year.
● Restylane®
● Perlane®
● JUVÉDERM Ultra / Ultra Plus
● BELOTERO BALANCE®
● Sculptra® Aesthetic
Maybe you would like to improve the appearance of dull skin and restore that radiant look that your face once projected. We also have many forms of skin resurfacing treatments to noticeably improve the appearance of your face.
Known as an intra-epidermal laser peel, this treatment removes the outermost layer of the skin to improve imperfections on the face like pigmentation, mild wrinkles, and light scarring. If you are looking for something stronger than microdermabrasion, a Micro Laser Peel may be just what you're looking for. This heals in about 3-4 days.
Plasma Skin Resurfacing stimulates the production of collagen to regenerate newer healthy skin cells. Plasma skin resurfacing consists of pulses of nitrogen-based plasma to the skin via a hand piece device. This plasma-containing energy is directed out of the hand piece and onto the skin. The energy produces a heating action that works at the skin's surface to remove old sun-damaged skin and promote collagen growth.
Results are usually seen within 7 days and can last indefinitely. You can expect Plasma Skin Resurfacing to remove sun damage and discoloration, improve wrinkles, and restore your facial skin to feel smoother and give you a more youthful appearance.
Intense Pulse Light (IPL) uses specific wavelengths of light to target various skin problems, including acne rosacea, broken capillaries (facial blood vessels), freckles, and brown spots. You can expect to have 3 to 5 treatments 4 to 6 weeks apart for the optimal outcome.
Ultherapy®
Ultherapy® is the newest FDA approved nonsurgical treatment for the face and neck that uses ultrasound waves for lifting, tightening, and toning your skin with a single treatment. An applicator is placed on top of the skin to heat the tissue below the surface, which gradually and naturally creates new collagen. Ultherapy® improves your skin from the inside out without disrupting the surface of your skin. Patients will feel some toning and firming immediately following treatment, but the full lifting and tightening effect will build gradually over time and continue to improve for up to six months. There is no downtime with Ultherapy®, and patients can return to their normal routine immediately.
Dermapen®
Dermapen® is a new, revolutionary breakthrough for beautiful skin. Dermapen® is a class 1 FDA-approved fractional micro-needling device that works to tighten, lift, and rejuvenate the skin. It is effective in reducing the fine lines around your eyes and the facial wrinkles you notice when you look in the mirror. Dermapen® also works to diminish acne and surgical scars. Dermapen® fractional micro-needling uses tiny needles to pierce the skin in a controlled and precise pattern. Dermapen® is safe on any type of skin, has a short treatment time, little discomfort, and virtually no down time.
Start your new year off right and contact our Alabama practice today. Whether you wish to add a youthful glow to your face or attain complete facial rejuvenation, we can help. Dr. Daniel Rousso is board certified by the American Board of Facial Plastic and Reconstructive Surgery, and he has years of experience performing many different surgical and non-surgical procedures for facial rejuvenation. To schedule your consultation with Dr. Rousso, please call (205) 930-9595 or Toll Free (877) 932-0400, or you can fill out our online contact form. We look forward to helping you Look and Feel Your Best in 2014!