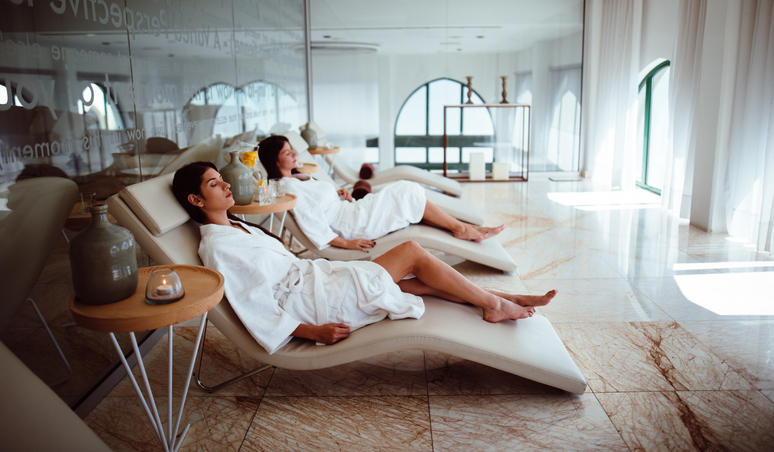 Medical Spa Birmingham
When you look in the mirror do you see over-tanned, hyper-pigmented (brown spots), and dry damaged skin. Do fine lines appear deeper. In Winter the cold air moves in and the humidity moves out, resulting in your skin loosing much of the moisture it was accustomed to in the warmer months. However, you can still have radiant, beautiful skin. There are several recommendations below that will help to keep your skin glowing throughout the winter months and all year round.
Cleanse your face with a creamy cleanser. We recommend a PCA (Physician's Choice of Arizona) cleanser. A gel or foam may be stripping your skin of vital moisture and its natural barrier that locks in moisture. Cleansing each morning and night will remove dirt and makeup while keeping in much wanted moisture.
Hydrate your skin. In the summer your skin draws moisture from the air, but with winter air tends to be dry. We recommend PCA Hydrating Serum. This product is a clear, thin serum packed with ingredients that pull moisture from the air into your skin to hydrate from within. It is ideal for all dry and/or dehydrated skin types, and is especially beneficial to anyone prone to break-outs as this product will not clog pores. Use this product morning and night under any good moisturizer or sunscreen.
Don't forget to drink plenty of water. If you find yourself to be a person that is prone to breakouts or clogged pores but also has dry skin, consider that you may be dehydrated and your skin is purely lacking water. Try to stay especially hydrated since your skin is the last organ to receive the water you take in. This will help all skin types to be hydrated and supple!
Moisturize. An effective moisturizer is crucial. This will help to not only hydrate but to create a barrier to keep moisture from escaping. A perk of a great moisturizer is that it helps to smooth the appearance of fine lines. Try Age Intervention Face Cream by Jan Marini. This moisturizer provides excellent hydration and barrier function benefits – which prevents water loss. This just begins the list of benefits with this particular product. It enhances collagen production, helps to repair compromised cells, reverses cell damage caused by the sun, contains CoEnzyme Q10 – a major antioxidant, and firms and reduces the appearance of wrinkles, among other things.
Exfoliate. Part of what you are feeling on the surface of your skin is likely dead, dry, flaky skin cells. This contributes to a dry, rough feeling. Once these cells are exfoliated your skin will feel smoother and your products will be more effective, since they are no longer being blocked by all of those dead skin cells. Exfoliate twice a week. Having a microdermabrasion will be the quickest method to exfoliate your skin. You could also try a very fine scrub, like PCA's Gentle Exfoliant. Or use an enzyme mask. Using one of our enzyme masks are great at-home skincare routines you can use between Spa visits. These masks are typically left on your face about ten minutes. These masks dissolve and remove cell build up creating a healthy glow yet they are very gentle and appropriate for all skin types. We recommend an enzyme by either Jan Marini or our Anakiri line.
Professional Skincare treatments. The most important key to beautiful winter skin is monthly professional skin care treatments. In the Spa we can more effectively and thoroughly exfoliate those unwanted, dry, dead skin cells and also saturate your skin with hydration resulting in your skin feeling smooth and super hydrated. Due to the rate of skin cell build up, a facial treatment every 4 to 6 weeks is recommended for optimal results. Another good facial this time of year is a Hot Stone Facial Treatment.
Hot stones infuse moisture into your skin through the warmth of the smooth, weathered, volcanic stones. These stones are dense with minerals which conduct heat and aid in product penetration deep into the skin.
During this treatment dry, dead, flaky skin cells are exfoliated off of the surface of your skin, not only to prepare it for better moisture and nutrient absorption, but also to leave your skin smooth and glowing. As we do this, a neck and shoulder massage is performed using the hot stones. The heat from these stones passes through the skin and into the muscles, relieving tension. This massage is also beneficial for the skin on the neck, arms, and decollete as it is very hydrating. A facial massage with a hydrating mask follows using the stones to drive the mask in deeper and stimulate circulation. There will also be warm stones applied to and massaged to the hands, arms and feet.
Cold stones applied over an eye mask help to calm and sooth tired eyes and reduce puffiness. This is the ultimate service for improving skin and de-stressing during this totally relaxation session. I highly recommend it!
Peels. If your skin has more complex needs we offer a variety of services such as a series of chemical peels individually customized for your skin type. These peels are designed to help acne, pigmentation, dry skin, fine lines and wrinkles. Winter is also one of the best times to treat aging skin and broken capillaries since being exposed to excessive sun is out of the picture. Try the Pumpkin peel to exfoliate and draw impurities out of the skin while introducing vitamins, enzymes, and nutrients into the skin. Or, try the Oxygenating Trio before a party or get-together for a refreshed, radiant glow.
The make-up making headlines is mineral make-up – which is most commonly thought of as a powder. With the cold weather it might be time to switch to a liquid. Try our YoungBlood liquid mineral foundation. This lightweight deep-sea hydrating complex is perfect for everyone, including dry and mature skin. It will give you great coverage while allowing your skin to breath. It is non-comedogenic (does not clog pores). It will leave you with a radiant, natural glow and is perfect for many skin conditions such as acne since minerals do not support the growth of bacteria.
Just For Fun. For a new, hot color try the moisturizing and long-lasting YoungBlood mineral lipstick in "Kranberry" for your next holiday party.
I personally invite all new clients to schedule a time to come in for a free skin care consultation. As your Esthetician, I would be happy to discuss your skincare concerns with you and custom design a skincare treatment plan that will deliver the results you desire.
Alissa Lobdell
Master Esthetician
Rousso Medical Spa