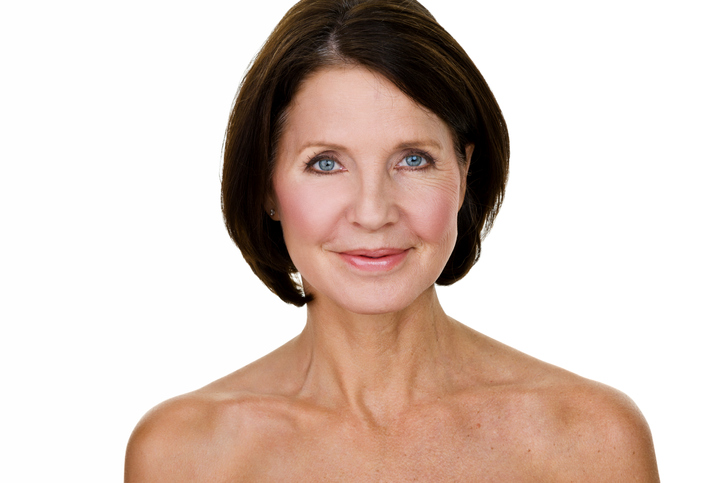 The Differences Between a Mini Facelift and a Traditional Facelift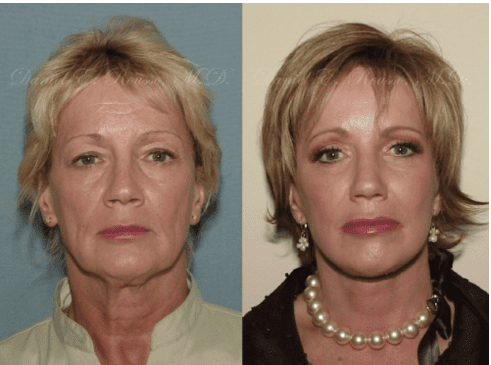 Facial aging is inevitable, but not all individuals age in the same way. Differences in facial aging have led to the development of different facelift procedures. Dr. Rousso has helped thousands of patients achieve natural looking, youthful results with both the traditional facelift and the mini facelift. Here are the differences between these procedures to help you choose which technique is best for your needs.
Traditional Facelift
The traditional facelift focuses on major correction of deep facial wrinkles, sagging skin, and muscle bands on the neck. This procedure tightens and removes excess skin and tightens the muscle layer under the skin of the cheeks and the neck. It also lifts the forehead and brows. Muscle bands on the neck are trimmed or tightened, and fat deposits in the jowls and neck are removed with liposuction. All of this is made possible with incisions around the ears, minor incisions hidden in the hairline, and a small incision under the chin.
The traditional facelift is best for patients over age 55 who have severe skin laxity and wrinkles. Dr. Rousso avoids the "stretched" or "operated-on" look and uses endoscopic techniques to minimize scarring and speed your recovery. Recovery from the traditional facelift lasts two weeks and includes no driving, after which patients can resume normal work and activities. The result of a traditional facelift is a natural, rested, and more youthful appearance.
Mini Facelift
Because of the increasing popularity of minimally invasive procedures with fewer incisions and less downtime, the mini facelift uses a minimally invasive technique for more minor corrections. It is best suited for patients who are under age 55 and have only mild to moderate cheek and neck laxity as well as under 55 mm of excess skin beneath the chin. These younger patients are less likely to need the more aggressive technique of a traditional facelift.
With the mini facelift, the facial tissues are elevated and excised as necessary, with limited SMAS undermining. Some of the key advantages of the mini facelift are that it is a less invasive procedure, and it eliminates the mastoid and occipital scars. Additionally, the mini facelift produces excellent cheek and jowl elevation while also addressing moderate submental tissue laxity. The mini facelift can achieve highly positive results and minimize signs of facial aging while eliminating some of the scarring caused by traditional facelift surgery. The recovery from a mini facelift lasts from seven to 10 days and includes no driving. As with the traditional facelift, the result of a mini facelift is a natural, rested, and more youthful appearance.
Both the facelift and mini facelift can recapture a more youthful appearance with natural-looking results. Dr. Rousso is highly experienced in performing both procedures and can help you determine which procedure will be best for you. To schedule your consultation today, please call (205) 930-9595 or fill out our online contact form.