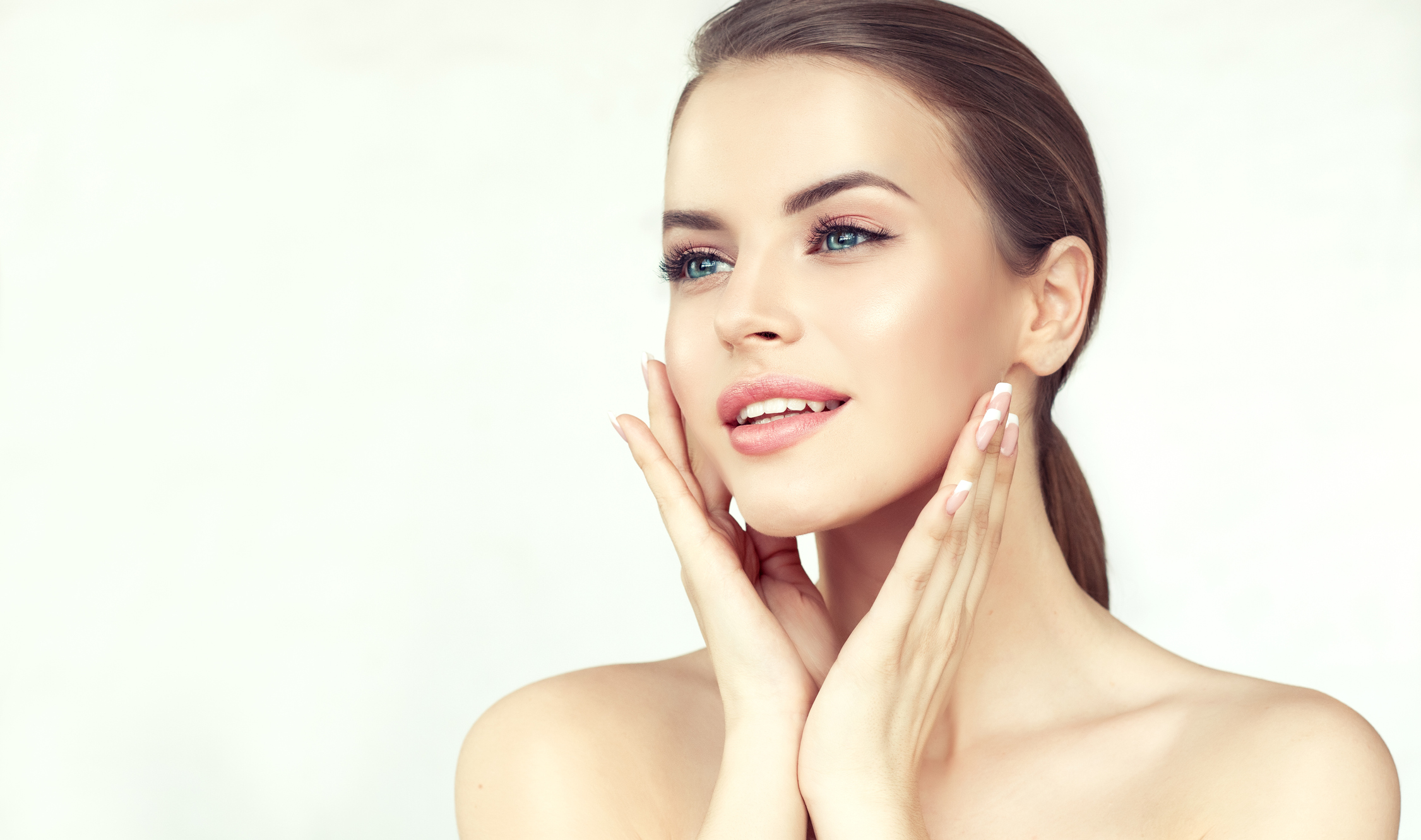 Non Surgical Jaw Contouring 101
Hoping to achieve the sculpted jawline of your dreams? Jawline contouring has traditionally been done only through surgical procedures and chin implants. But, drum roll, please… We can now sculpt your chiseled jawline with nothing more invasive than an injection. Rousso Adams Plastic Surgery provides injectable chin fillers that add volume to your jaw, crafting a well-defined and chiseled appearance.
Non-Surgical Jaw Contouring?
Non-surgical jaw contouring is a cosmetic procedure where injectable dermal fillers are used to add volume to the jawline and sculpt the lower facial features. By selectively enhancing volume, Dr. Rousso can build a stronger and well-defined jawline, separating it from the neck.
Rousso Adams Plastic Surgery provides various dermal fillers for facial contouring, but we prefer using Juvéderm Voluma XC for jaw contouring. Already one of the most popular hyaluronic acid-based dermal fillers, Juvéderm Voluma has recently received FDA-approval for chin treatments, making it the only dermal filler officially approved for use in the chin.
Defined. Chiseled. Contoured. Here's how it works.
Juvéderm Voluma works by supplementing your body's naturally-occurring hyaluronic gel component. Hyaluronic acid is a biocompatible and naturally-occurring gel-like substance that adds definition, elasticity, and youthfulness to your skin. As such, a healthy infusion of hyaluronic acid into strategically targeted locations defines the jawline to create a sharper appearance.
Besides Juvéderm Voluma XC, we also use Radiesse for nonsurgical chin augmentation and jaw contouring. Radiesse is composed of calcium hydroxylapitate (CaHA) suspended in a gel carrier. The gel carrier adds immediate definition to your jawline, producing quick results. However, as the gel decomposes, the underlying CaHA triggers your body's natural collagen production capabilities. As your body produces more collagen, it enhances the jawline, making it appear crisp and sharp.
Suitable candidates
Non-surgical jaw contouring is a suitable option for anyone who wants to enhance their jawline, sculpting a chiseled, sharper, and more defined appearance, without undergoing complicated surgeries. The aforementioned dermal fillers are suitable for men and women of all ages, as long as you're in good physical health and have realistic expectations from the procedure.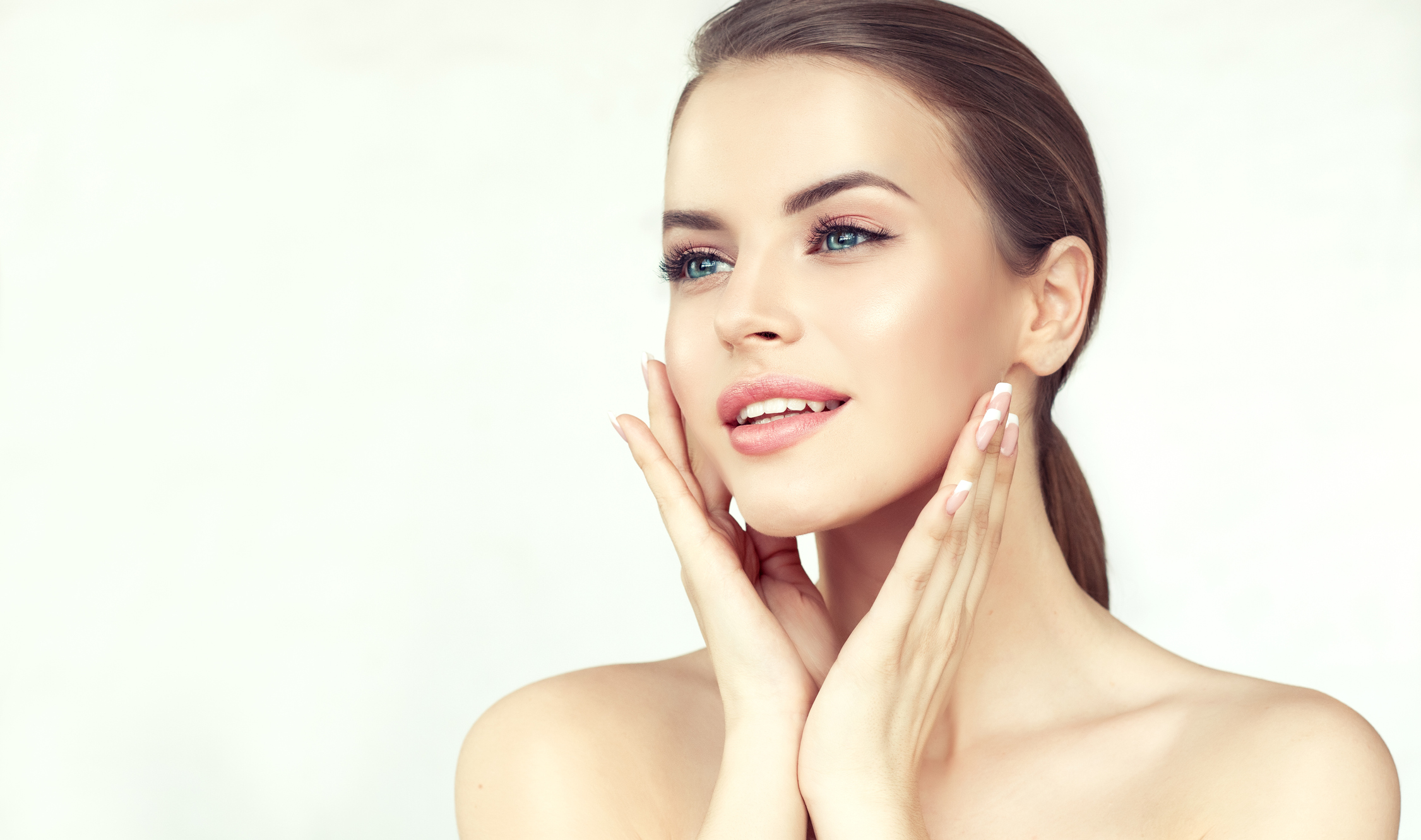 What to expect
In your first consultation, we will examine your skin elasticity and discuss your medical history and expectations. Based on the consultation, the doctor will determine if you're a suitable candidate for the treatment and curate the appropriate treatment plan for your jaw contouring.
During the procedure, the doctor may create a treatment map on your face, i.e., mark the injection spots around your jaws with a special pen. Finally, the doctor administers a highly-calibrated dose of Juvéderm Voluma XC or Radiesse into the targeted regions, producing immediate results.
Results
Chin fillers produce instant results, and you'll see immediate improvements in your jawline. However, the results will continue improving for several weeks as the hyaluronic gel settles into your body. You can also expect mild swelling, redness, and tender spots at injection sites, but these side-effects will dissipate in a few hours and you'll be able to resume most of your daily activities immediately.
The results of the chin fillers may last for 1 to 5 years, with longevity of the results depending on the type of filler used, the depth of filler placement, and how fast your body metabolizes the filler's ingredients.
The professional choice
Rousso Adams Plastic Surgery is a state-of-the-art plastic surgery led by Dr. Daniel Rousso and Dr. Austin Adams, two of the finest board-certified plastic surgeons in Birmingham, Alabama. We believe cosmetic treatments are an art-form, and we treat them as such. We carefully examine your skin type and discuss your cosmetic goals to personalize the treatment to your specific needs, ensuring optimal and natural-looking results.