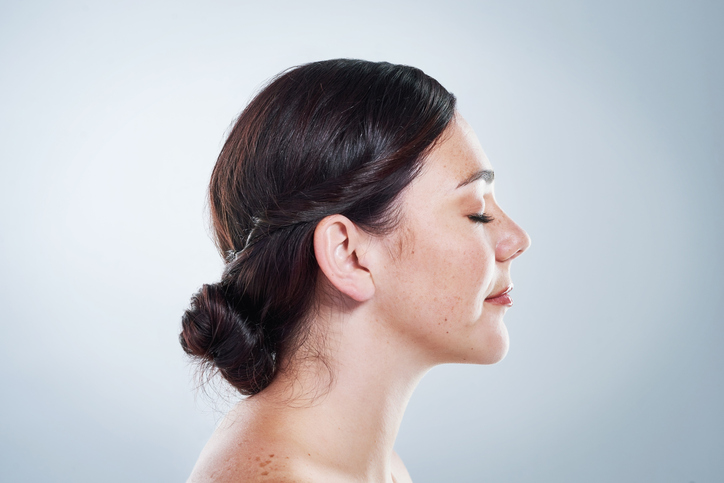 Plasma Skin Resurfacing For Smooth, Youthful Skin
When most people think of skin resurfacing, they may imagine a harsh procedure, like the old CO2 laser of years past that required a much longer period of recovery than the newer lasers preferred by physicians today.
Portrait® plasma skin resurfacing is an FDA-cleared device that offers breakthrough plasma energy technology. It is not a laser, radio-frequency device, or light-based treatment. Rather, plasma is a highly energized gas, which produces heat that works both on and below the surface of the skin to modify the skin's architecture by removing bad elastin and generating new collagen.
This plasma-containing energy consists of pulses of nitrogen-based plasma directed out of the hand piece and onto the skin. This energy produces a heating action that works at the skin's surface to remove old sun-damaged skin and promote collagen growth.
Results are seen within seven days and can last indefinitely. Plasma skin resurfacing will restore your facial skin to feel smooth while giving you a more youthful appearance.
Plasma skin resurfacing is effective in reducing the look of: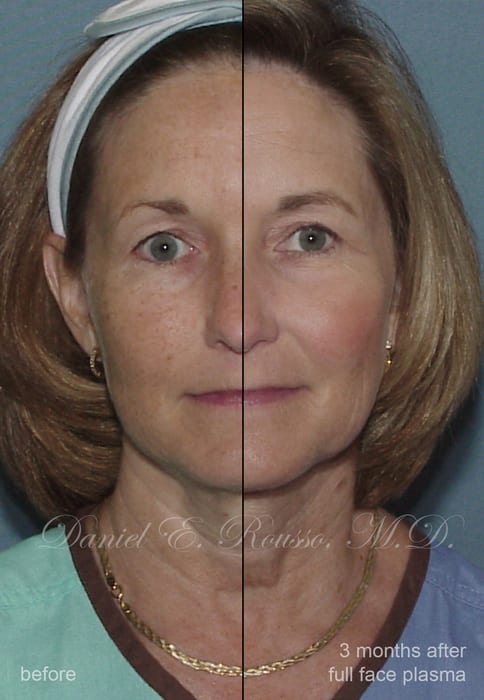 Deep wrinkles
Fine lines
Sun-damaged skin
Blotchiness
Brown spots
Acne scars
Benign skin lesions / actinic keratoses
Benefits of Plasma Skin Resurfacing
Patients naturally regenerate their own healthier skin following treatment
Treatment is comparable to laser resurfacing
Quicker recovery
Dramatic improvements
Long-lasting, proven results
Candidates
The ideal candidates for plasma skin resurfacing are those wanting to repair photo damage, improve the appearance of age spots and hyperpigmentation, remove pre-cancerous lesions, reduce the appearance of fine lines and wrinkles, tighten the skin, and improve the overall texture of the skin.
If you would like to rejuvenate your appearance with plasma skin resurfacing or any other procedure, please contact Rousso Facial Plastic Surgery Clinic by calling (205) 930-9595 or toll-free (877) 932-0400. For your convenience, you may also fill out our online contact form.