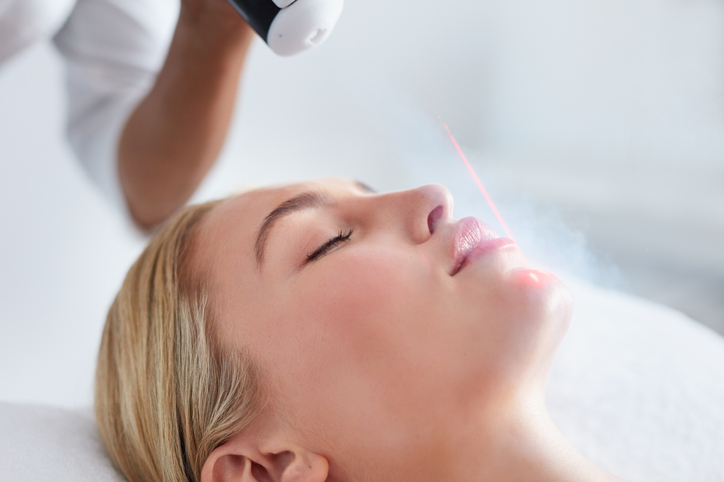 Plasma Skin Resurfacing
Plasma skin resurfacing (PSR) is a unique technology that can dramatically improve skin quality. The technology has been available for over ten years now, and treatment with our Portrait® non-laser continues to be a viable option for our patients with fine lines, wrinkles, and skin pigmentation associated with photoaging. This FDA-approved procedure delivers millisecond pulses of nitrogen-based plasma energy beneath the outermost layer of skin to stimulate the regeneration of healthy skin.
One of the advantages to PSR is that there is no pain postoperatively. Unlike laser skin resurfacing that removes the outer layer of skin, the skin to remains intact and acts as a biological dressing to minimize discomfort postoperatively.
Several days after treatment, the outer layer of skin will begin to flake off with continued shedding for a few days. After about seven to ten days, patients will feel a softening of their skin. Patients will notice that their previous brown spots, fine wrinkles, and discoloration are gone revealing smoother, clear, facial skin. The result is dramatic! This plasma energy will continue to stimulate collagen growth up to one-year after the procedure. Many patients will also notice some improvement in their skin's elasticity. Portrait® plasma resurfacing is well tolerated by most patients with recovery time taking about one week.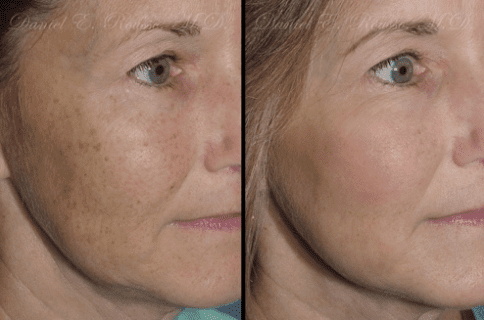 For more information about plasma skin resurfacing, contact us to schedule your consultation at Rousso Medical Spa. Call our office at (205) 930-9595 or toll-free at (877) 932-0400. For your convenience, you may also fill out our online contact form for more information.