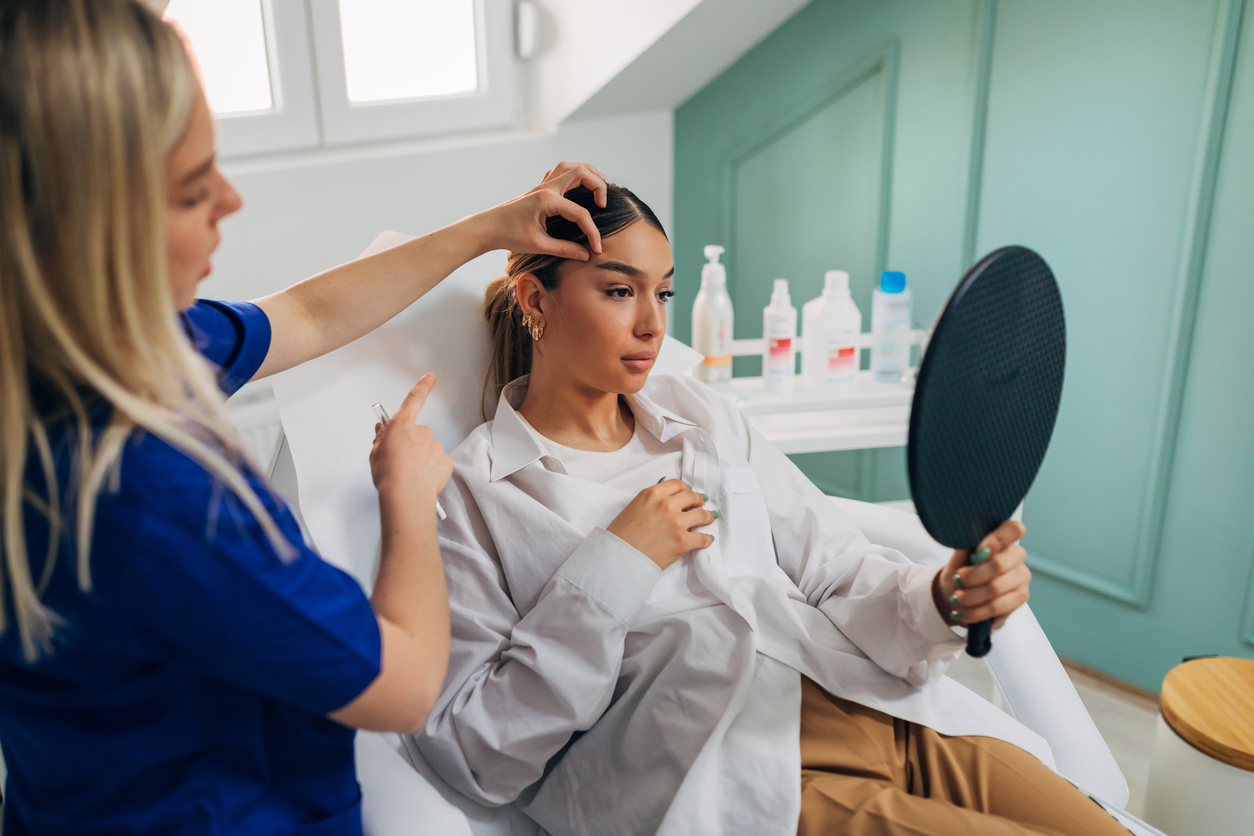 Restylane Kysse
What is Restylane Kysse and how does it work?
Restylane Kysse is the latest groundbreaking dermal filler for long-lasting lip augmentation. Following more than a year of clinical trials in which Restylane Kysse outdid other comparable products in both patient satisfaction and product efficacy, the FDA greenlighted it for patient use. Dermatologists and MDs call it a game-changer, as it requires less product use, renders more pronounced results, and lasts many months longer than conventional treatments. Restylane Kysse joins a long list of proven Restylane products, Kysse being they're first specifically tailored to long-lasting lip augmentation.
How does Restylane Kysse work?
Restylane Kysse uses a concentrated form of a substance already naturally found within the body: Hyaluronic acid. It infuses the lips with more moisture, volume, and elasticity and thus results in beautifully smooth lips without wrinkles and without obvious and unsightly perioral lines. Among its other ingredients are the keys to that long-lasting look and a common numbing agent that makes injections almost pain free. Results are immediate: naturally voluminous and plump lips that present naturally for up to a year. (Some slight swelling will subside within 24-48 hours of the procedure).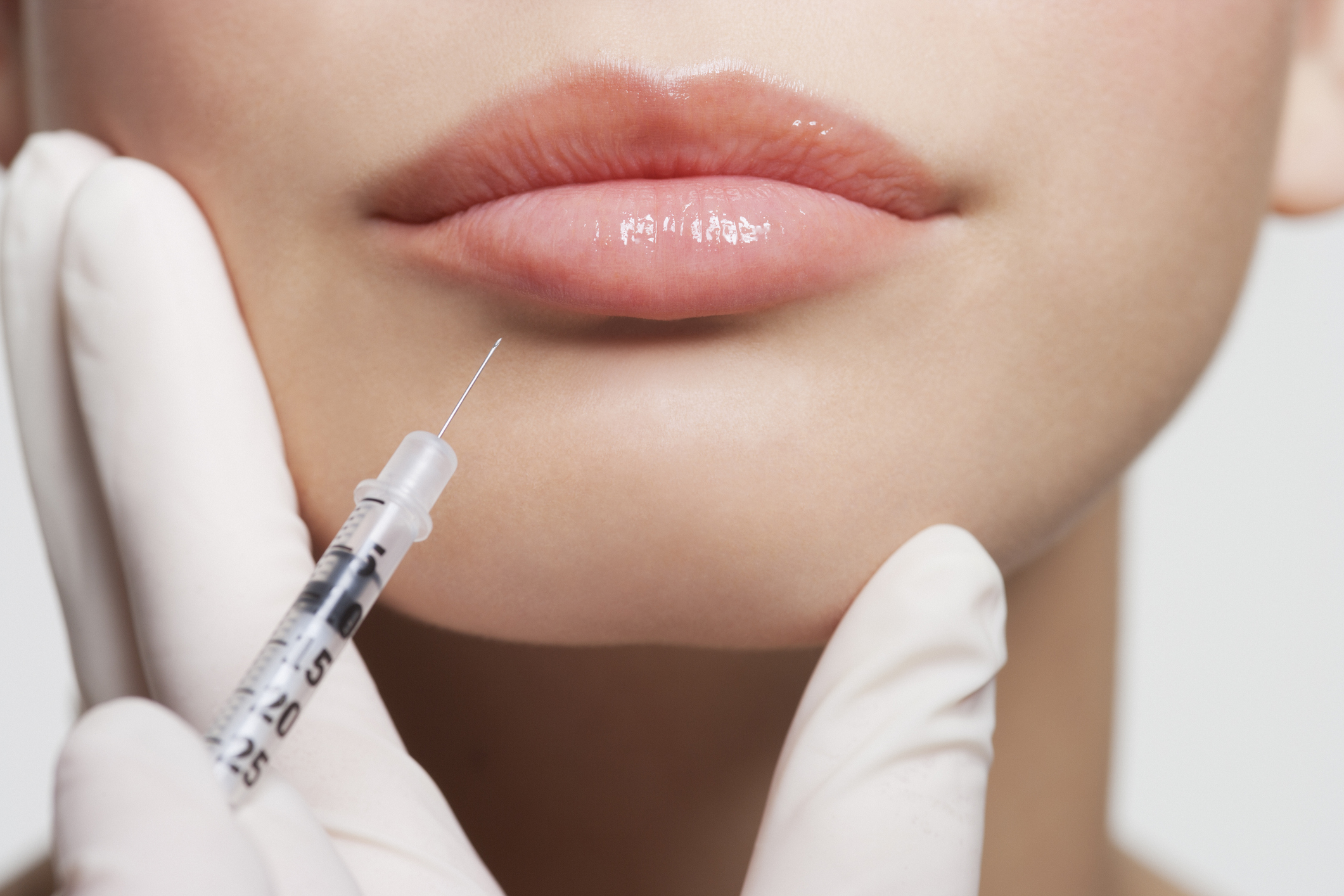 What are the benefits of Restylane Kysse?
Restylane Kysse is an all-new proprietary dermal filler from one of the industry's leaders and it comes with a host of benefits that include:
Restylane Kysse smoothes out any fine to moderate lines on and around the lips


It volumizes, boosts and nicely accentuates flat or thin lips

Results are tailored to patients and can be precisely controlled

Gives the lips volume and prominence

Makes the lips look fuller and more aesthetically pleasing

Utilizes mostly naturally-occurring ingredients already found in your body

Potential swelling or bruising is very mild and subsides in 24 to 48 hours

There is no wait time for great results; results are immediate
Is Restylane Kysse painful?
Restylane Kysse itself contains the common numbing agent lidocaine, and a topical anesthetic is applied before the injections are done to help further minimize discomfort. Most patients experience only mild discomfort during injections. Ice can be intermittently applied to the lips (without putting pressure on them) after the procedure to help mitigate the mild swelling and ease discomfort.

The Restylane Kysse procedure
Restylane Kysse takes less than an hour to administer. The procedure is minimally invasive, no surgery is involved, and any temporary pain is minimal and easily managed. Here is what you can expect from the Restylane Kysse procedure:
You will meet with our master esthetician or one of our RNs for a private consultation and quick discussion of your aesthetic goals for the treatment. They will clean the planned injection site and carefully note the areas to be injected.

The attendant physician or RN will carefully note the areas to be injected.

A topical anesthetic ointment will be used to numb the injection site.

With an ultrafine needle, the first injection is done and let sit briefly as the lidocaine in Restylane Kysse numbs the area.

Restylane Kysse injections are continued to achieve plush, beautiful lips.

The lips are gently and carefully massaged to spread the filler for volume and definition.

Restylane Kysse works to beautify the lips, smoothing fine lines and wrinkles and providing a plush, volumized look that will last up to 12 months.
Why choose Rousso Facial Plastic Surgery?
At Rousso Facial Plastic Surgery, we specialize entirely in treating the face in all of its aspects. Our estheticians and RNs have ample qualifications and extensive personal experience in producing stunning results that accentuate your natural beauty and are extremely patient-centric. We look forward to serving you.