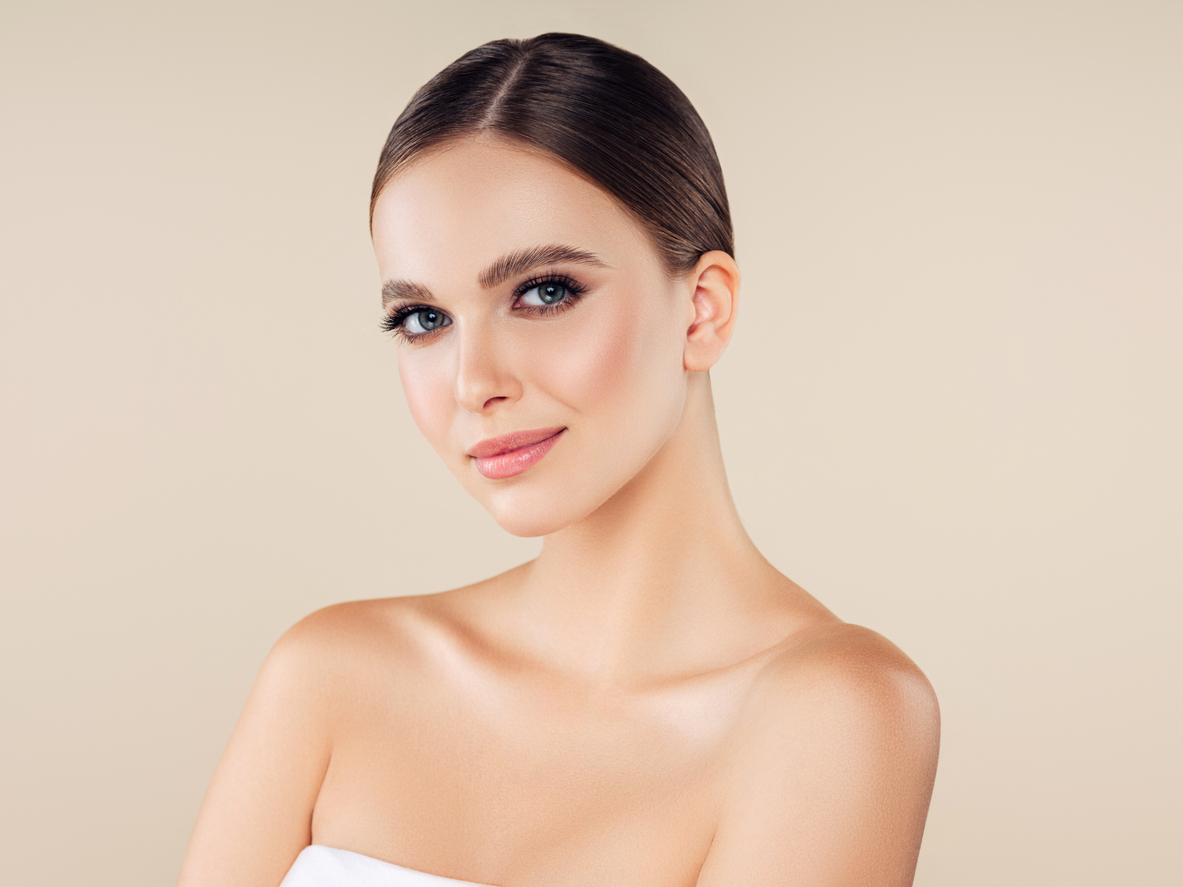 Say Goodbye to Fine Lines and Imperfections
Fine lines, acne scars, dull skin tone, hyperpigmentation…do any of these skin concerns trouble you? At Rousso Adams Plastic Surgery, we use Fractional Laser Resurfacing, a state-of-the-art laser treatment, to resolve these frustrating skin issues and many others. Fractional Laser Resurfacing removes the dead, tired outer layer of skin cells, which then peel away to reveal the healthy, fresh, renewed skin beneath. By simultaneously stimulating the production of collagen as it removes the outer skin cells, the body begins to naturally rebuild the skin from the inside out, resulting in continuing benefits over time, and glowing, radiant, stronger skin.
We're answering the top five common questions people ask about this cutting-edge treatment for skin concerns.
How does it work?
The fractional laser delivers precise microbeams of light to the lower layers of the skin. This stimulates collagen production and also safely removes the dead or damaged outer layer of the skin, which peels away over the next several days to reveal the healthy skin beneath. This combination effect achieves more resilient, firm, and rejuvenated skin.
Mutiple areas to treat
This treatment is most commonly used on the face. However, the neck, chest, arms, hands and other areas are also popular treatment areas for patients with skin concerns beyond the face.
Whats the down time?
Expect your skin to be red, peeling, and scaly for about three to five days. It will take about two weeks for your skin to fully heal. During this time, your skin will be very sensitive. Do not use makeup, expose it to the sun, shave the area, or use a sauna, hot tub or pool.
Lets talk about results
Results are long-lasting, for about a year, sometimes longer. Your body will continue to rebuild your skin from the inside out with the collagen and elastin that is triggered by the treatment, and this will lead to continuing improvements over a period of months after your treatment. Your silky-smooth, beautiful skin will usually need a touch up after about one year. This varies from patient to patient, depending on their complexion, hair and eye color, and other factors.
Fractional laser resurfacing with Dr. Rousso
Dr. Rousso is a world-renowned plastic surgeon specializing in the face and neck, with more than 30 years of experience. At our welcoming, state-of-the-art facility, we provide technologically-advanced medical equipment and treatments, ensuring our patients get the best there is to offer from the range of modern, safe, highly-effective procedures available. Contact us today to learn more about your fractional laser resurfacing with Dr. Rousso.