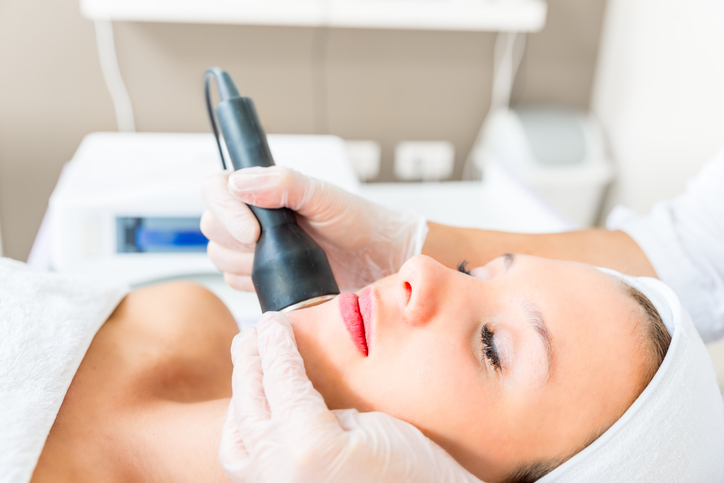 What Is Plasma Resurfacing?
Plasma skin resurfacing is an FDA-approved procedure that uses thermal energy to reveal youthful, rejuvenated facial skin. It differs from previous treatments because, rather than removing the surface layer of the skin, it stimulates a natural rejuvenation process below the top layer to improve skin tone and texture.
Plasma resurfacing treats the following signs of aging in the face:
Moderate to deep wrinkles

Fine lines

Sagging skin

Rough patches

Poor skin tone

Sun spots

Actinic keratoses

Other skin lesions
How Plasma Resurfacing Works
Plasma (thermal) energy is delivered deep into the skin without disturbing the skin's surface during this 20 minute procedure. This creates ideal conditions in the lower layers of the skin and stimulates natural growth and rejuvenation factors, such as collagen. As new skin begins to develop, old cells on the surface of the skin will begin to shed to make room for the healthy ones.
Since this is a non-ablative procedure, the skin heals rapidly. Patients are able to return to normal activities and wear makeup seven days following treatment, at which time they can enjoy their revitalized appearance. The plasma energy beneath the surface of the skin continues to work over time, so continued improvement to the skin is often seen up to a year after treatment.
Dr. Rousso is committed to providing the most professional care possible and is an expert in the field of facial rejuvenation procedures. If you have any questions about plasma skin resurfacing or would like more information, please schedule a consultation or email Dr. Rousso. Please call Rousso Facial Plastic Surgery Clinic in Birmingham, AL at 205-930-9595 (toll free at 877-932-0400) or fill out our online contact form today.