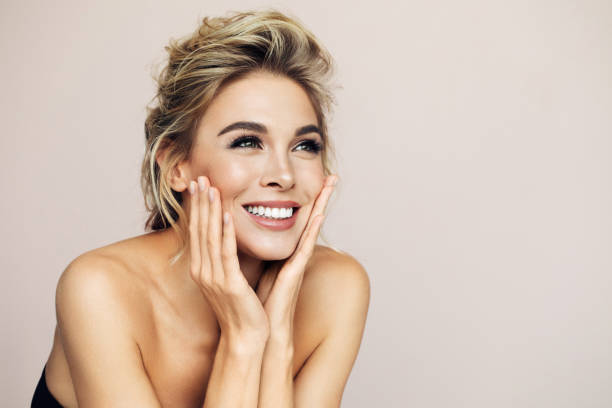 As we age, looser skin, wrinkles, and lines will eventually appear. With time, the skin loses its natural, youthful elasticity and begins to sag. Many people are looking for non-invasive treatments that can help reduce the signs of aging without significant surgery. Enter Ultherapy: An innovative treatment that uses ultrasound energy to rejuvenate the skin from within.
What is Ultherapy?
Ultherapy is a non-invasive procedure to improve the appearance of sagging or drooping skin on your face, neck, neck, décolletage (upper chest area), and brow area. It uses high-intensity focused ultrasound (HIFU) energy to stimulate deeper layers of the skin and facial muscles, causing them to contract, resulting in lifted, firmer skin.
Unlike other treatments that address surface issues, such as laser resurfacing, Ultherapy helps with both laxness and wrinkles while also providing a lift to sagging areas of skin.
What can Ultherapy treat?
Ultherapy can be used to treat:
Wrinkles on the forehead and around the eyes (crow's feet).

We can use it to tighten loose skin on the neck, jowls, under the chin area, and décolletage (upper chest).

It can also help lift the eyebrows and eyelids.

Improve overall facial balance.

It can smooth lines on hands.

It can even out pigmentation irregularities on the face or upper chest area caused by sun damage or acne scars.
What are the benefits of Ultherapy?
The main benefit of this procedure is that it provides long-term results with a single treatment session that lasts only 30 minutes. This quick treatment time allows individuals to have their desired look with minimal disruption in their day-to-day activities, perfect for busy individuals who want fast but optimal results without hassle or inconvenience.

Another significant aspect of this treatment is that there is no downtime required after getting it done, so you don't have to take time off from work or social engagements to recover from it.

Plus, it's much less expensive than invasive alternatives like facelifts, and no incisions are involved.
What is the procedure for Ultherapy?
During your Ultherapy treatment session, a trained skin rejuvenation professional uses an ultrasound device over a special cream on the targeted skin areas. The technician will carefully deliver the HIFU energy. The energy flow reaches below your skin's surface, providing specialized thermal energy into specific tissue layers. The skin reacts by triggering natural collagen growth, leading to tighter, more supple skin.